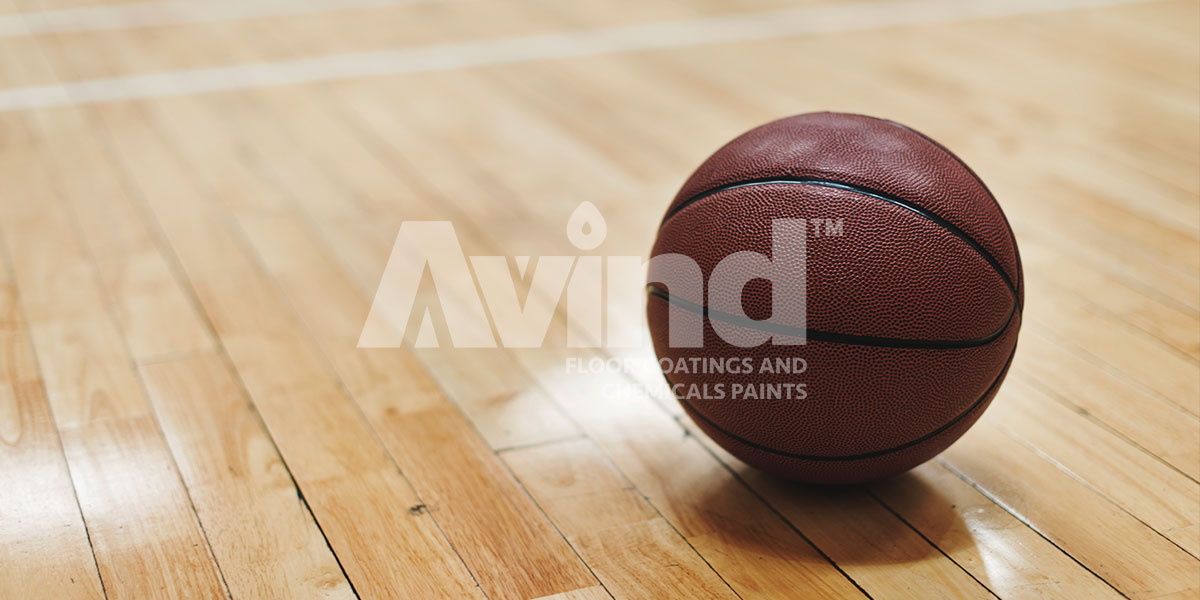 Sports flooring application is an important issue in order to make all kinds of activities in indoor sports, perfect. This is especially true for activities that can only be done in indoor places. The most important aspect of these floors used in sports halls is that they have been developed to protect the health of athletes. Thanks to the smooth and non-slippery floors, it is possible for the athletes to compete in a healthy way. Moreover, it is possible to achieve higher performance with less effort thanks to these floors.
While it is possible to plan a floor system for important sports branches such as basketball, volleyball and handball with a wooden sports floor, the most important issue here is to apply the right project in the most correct way. Because the wrong design of the ground will negatively affect not only the athletes but also the entrepreneurs who make the investments.
In order to invest in a sports field and take advantage of the most exclusive options, you should discover quality wooden floors. You can contact us to obtain a ground with appliance to FIBA standards. In this way, you can benefit from both better quality and more successful solutions. Now let's take a look at what are the best options for wooden sports flooring!
Parquet Floor for Indoor Sports Halls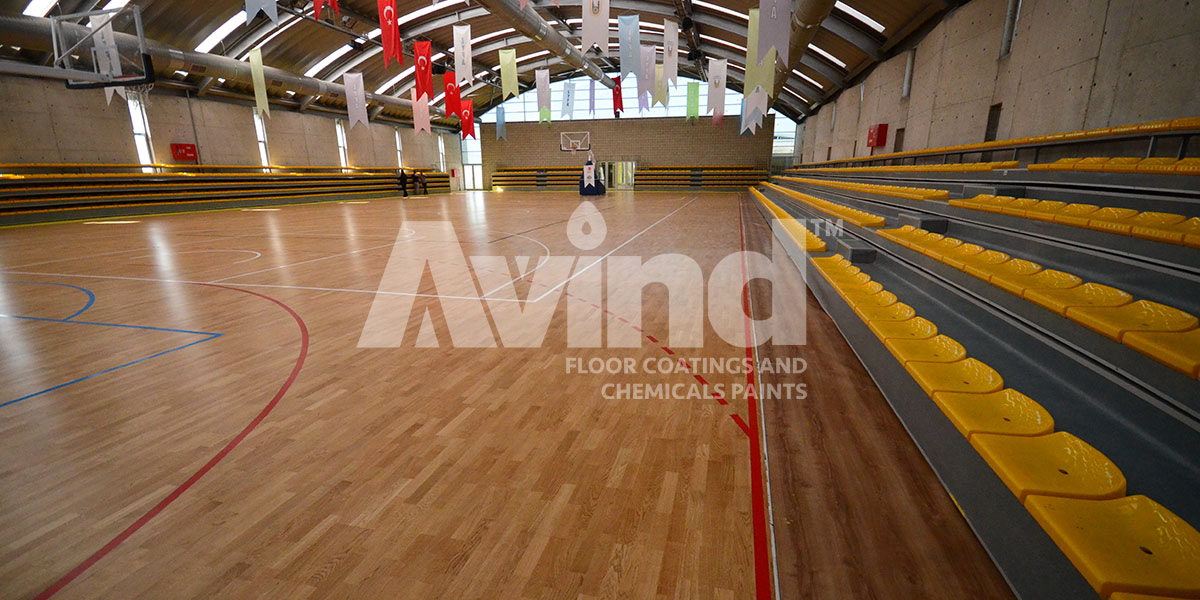 If you want to benefit from sports field floor applications, you should know that the most valuable option will be parquet flooring. You should know that the most special option you can choose for parquet floors will definitely be parquets with a thickness of 50 – 65 mm. This parquet, which consists of 4 main layers and is very simple to apply, can list the layers as follows. Moisture mat, rubber block, plywood, solid parquet, varnish and lines. The rest of the pieces, which are considered as 4 main layers, aim to add functionality to the floor.
Thanks to the appliance with FIBA standards, the ball bounces very well on this floor, which has a very high wear resistance. Thanks to its ability to be used for many years, it becomes one of the indispensable sports field options. The most attractive feature of this option, which can be used for up to 15 years when properly maintained, is that it is suitable for both professional basketball courts and other sports.
Indoor Sports Hall PVC Floor
The most important aspect of PVC floor applications is their compliance with FIBA standards. They are mostly preferred for the colorful areas in basketball courts. It should be mentioned that this floor, which consists of 3 layers and is 6 – 8 mm thick in total, is comfortable and hygienic. While improving the performance of the players, it also opens the door to very successful solutions thanks to its shock absorption.
This alternative also draws attention with its waterproof feature. It protects the health of athletes thanks to its anti-bacterial properties. In addition, the low maintenance costs of these floors enable sports halls to turn into more successful and profitable investments. You can open the door to privileged services, especially with PVC flooring, which is indispensable for indoor sports halls.
PU Floors for Indoor Sports Halls
PU floor is used to obtain a better quality sports hall floor and is one of the most preferred options in sports court flooring processes. It draws attention with the fact that it consists of 4 different layers and its thickness varies between 10 and 13 mm. PU floor is one of the options designed in accordance with FIBA standards and managed to attract attention with this aspect.
It opens the door to very successful solutions in the floor structure because it has a comfortable use and also brings hygiene to the front. In terms of ensuring the safety of the athletes, especially the high shock absorption makes this alternative stand out. The success of this floor covering is at the forefront thanks to the fact that the high impact absorbency also shows itself in the wear resistance.
Among the sports field flooring options, it will be possible to establish a sports hall thanks to the PU floor! It is suitable for both warm and cold climates. It is very valuable that the maintenance costs are very low and the door opening for many years of use where it is applied. You can contact us immediately to benefit from successful solutions.
FIBA Approved Systems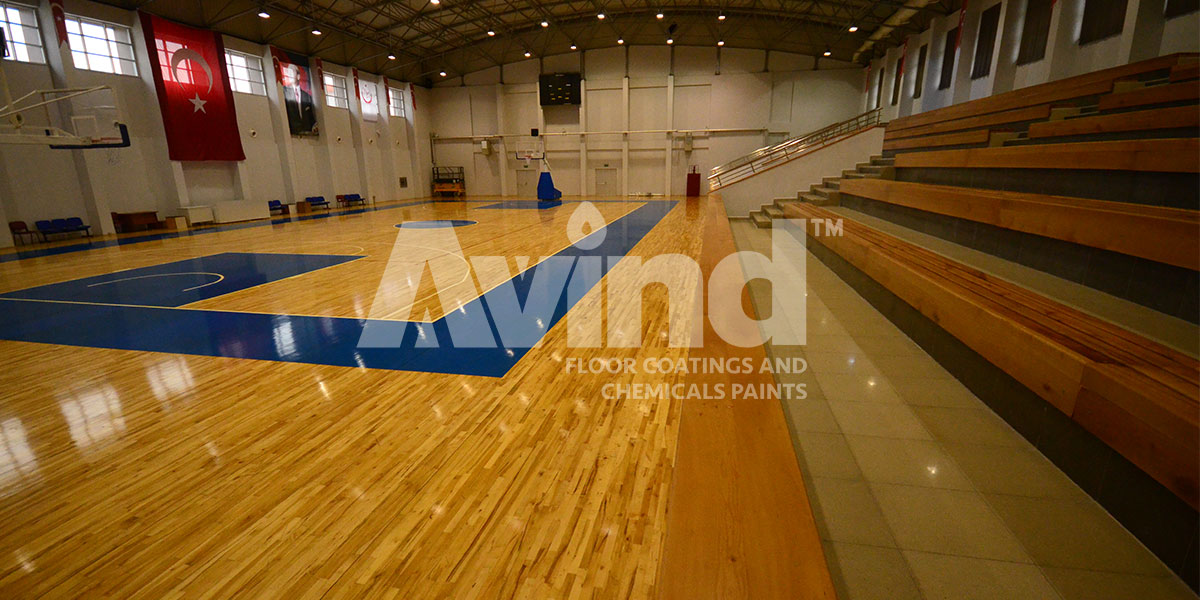 Wooden sports flooring one of the most effective options that comes to mind when it comes to wooden sports flooring is the carcass building system, which is a FIBA approved system. The most advantageous aspect of these options, which protects the athlete's health and allows a better quality system, is that they can be applied even to a large field. It is possible to obtain a quality floor in this alternative where moisture barrier application is available.
When looking at the color options, it should be mentioned that the alternatives of oak, beech and maple come to the fore. For this reason, this FIBA approved systems opens the door to very high quality applications. If you want to benefit from this flooring choice while making your sports hall investments, you should definitely choose FIBA approved carcass systems.
You Can Choose Us for Wooden Sports Floor Solutions!
If you want to open the door to quality and successful services, there are so many things you need to do! Choosing a floor type is almost as important as building a sports hall. As a brand that takes action with the desire to be one of the most successful brands in the sector, we emphasize we focus on quality. We continue to produce very successful solutions considering the best wooden floor demands from you.
If you want to take advantage of quality and high standards when choosing a wooden sports floor, you can contact us. Not only do we open the door to the best flooring applications in sports halls, but we also take action to be successful. In particular, we adopt a perspective that will allow you to benefit from successful alternatives by making the right choices. Moreover, we wish to offer the best solution to your demands with our affordable prices.