Artificial football turf or synthetic football grass products were initially made in the 1960s in the United States and are far more advanced than first-generation grass. In Avind's facilities in Turkey, we manufacture artificial football turf models that are 3rd generation and high-quality. All of these artificial products have been tested and authorized by FIFA laboratories.
Knowing that quality artificial football turf provides many advantages for athletes, Avind is developing itself in order to serve its customer the best and the most comfortable turf that prevents injuries.
Artificial Football Turf Types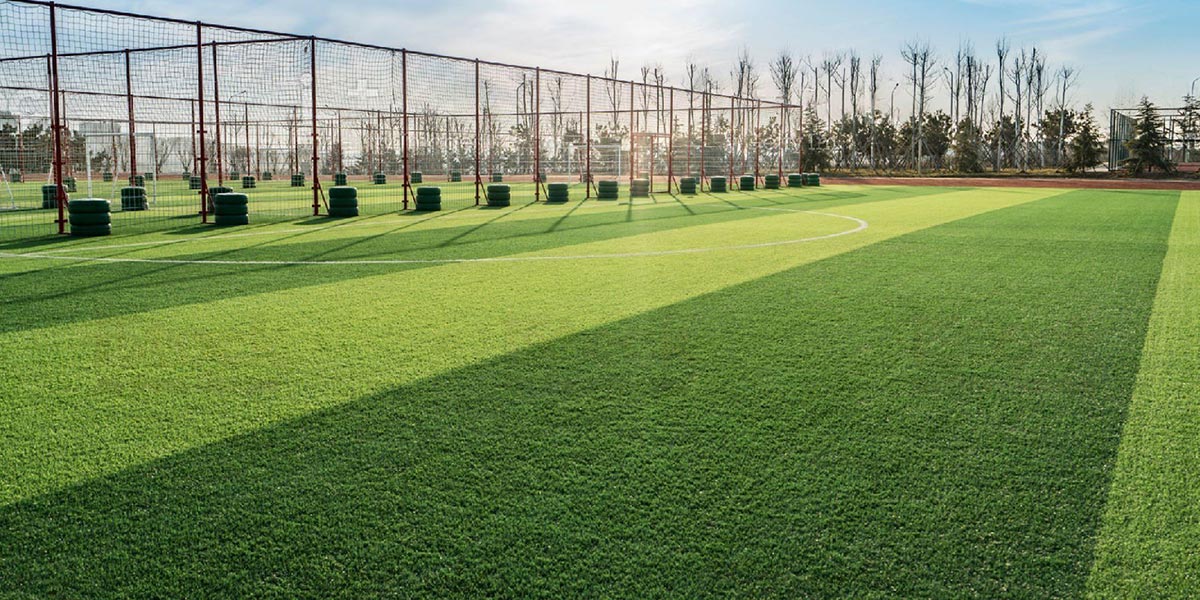 As Avind, we produce football-specific products that appeal to both amateur and professional audiences. Other than 3rd generation artificial turf models and unfilled artificial turf types for football (sand and granule filled, we can list the other football artificial turf types as follows:
Amateur Football Artificial Turf Fields: We have artificial turf varieties in 30mm, 40mm, and 50mm thicknesses for amateur sports fields. Our R&D group has recently produced unfilled models of our amateur turf football ground that provide a soft and flexible surface. 3rd generation sand and granule fillers are used in our filled models such as unfilled football grass and Integral classic 40mm.
Professional Football Artificial Turf Fields: As Avind, we also offer 55mm and 60mm artificial football turf series for professional football artificial turf surfaces. Our third-generation products are manufactured in Turkey, where they are tested and authorized according to FIFA requirements (Integral Classic 40-60mm, Integral Super C 40-60mm, Integral Super V 40-60mm).
NOTE: Avind also provides the warranty period. Our football-specific artificial turf is guaranteed for 5-7 years. you may get further information about the warranty period by contacting us.
Artificial Football Grass Cost
Artificial football turf cost is determined using unit costs from our list of synthetic turf models. Classic fibril and new generation monofilament yarns are the names given to our synthetic grass varieties. Avind will help you choose the best type of turf carpet at the most affordable prices for your personalized football field project.
NOTE 2: The artificial turf that Avind offers for professional football pitch installation is more expensive than amateur pitches as it contains certain standards and more SBR granule infill.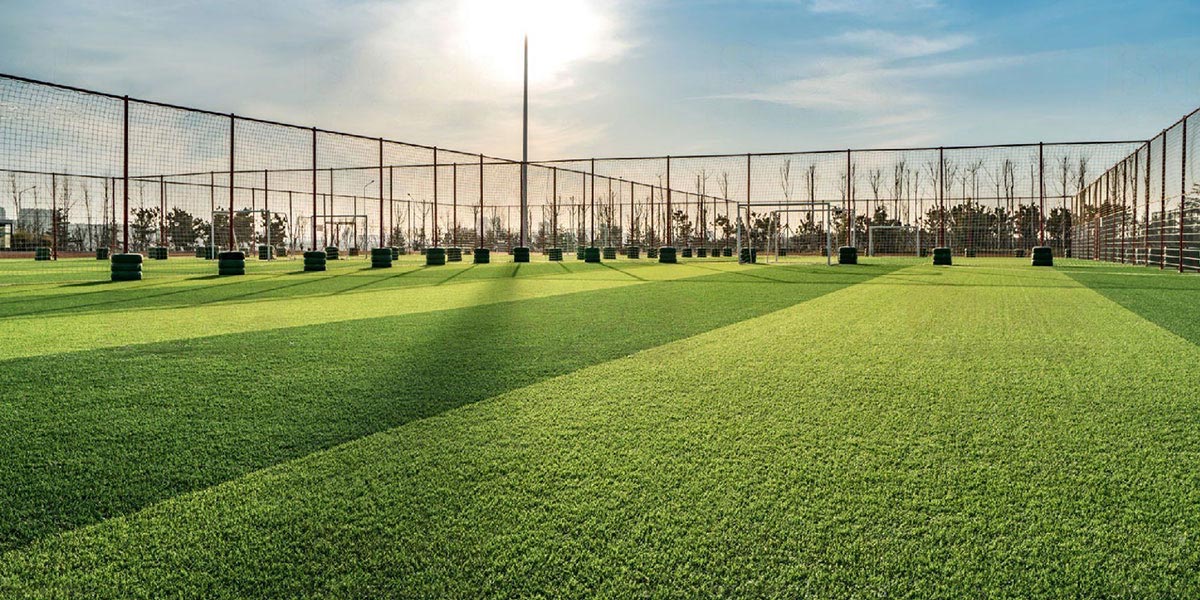 Avind and FIFA Certified Artificial Football Grass
If you also want to get high-quality football turf for sale, you may get support from Avind, a specialist company. You will not only be able to utilize the goods for many years, but you will also save money. For this reason, you may contact or take a look at our website. You can fill out the related form and create a request if you wish. Our hardworking team and experts will get back to you as soon as possible and forward your requests to us. If you wish you may also ask us any question that comes to your mind about the installation process.
With our experience, expert team, and hardworking employees, we will provide you with the best and fast football turf design service. Additionally, our company offers support even after the application. Thanks to this support, you will have the chance to find fast and effective solutions to your problems that may occur.
Our artificial turf solutions include being designed from the ground of the field and delivered to you as a project. We offer a full solution including groundworks, the infrastructure of the field, iron construction, artificial turf carpet, etc. You may get contact us now to learn more about the artificial football turf installation process!