Sports halls now can be designed in different ways and their flooring can be covered with different materials as well. For both outdoor sports and indoor sports, you have different options to cover the surface according to the sport branch. We provide indoor sports flooring service to our customers with a meticulous and hardworking approach.
Today, there are lots of sports branches played actively all around the world. Since it is a crucial part in our development and well-being, as humans, we try to be more and more physically active. Engaging in sports activities are not only healthy but they are also fun. Walking, running, sliding, hitting the balls to score a point, and many other movements that the sports branches have what keeps our body alive as well as our minds. As we all know, physical activity is not only good for our bodies but also good for our minds as well.
Getting fresh air is important while exercising but in some harsh weather conditions, some sports are not suitable to be played outside. Thus, we build indoor sports hall to supply this need. Ranging from sports hall for school to multipurpose indoor sports hall, we are professionals in constructing indoor and outdoor sports complexes as well as installing various types of flooring to them. Let's see these types of sports flooring together in the following section.
Types of Sports Flooring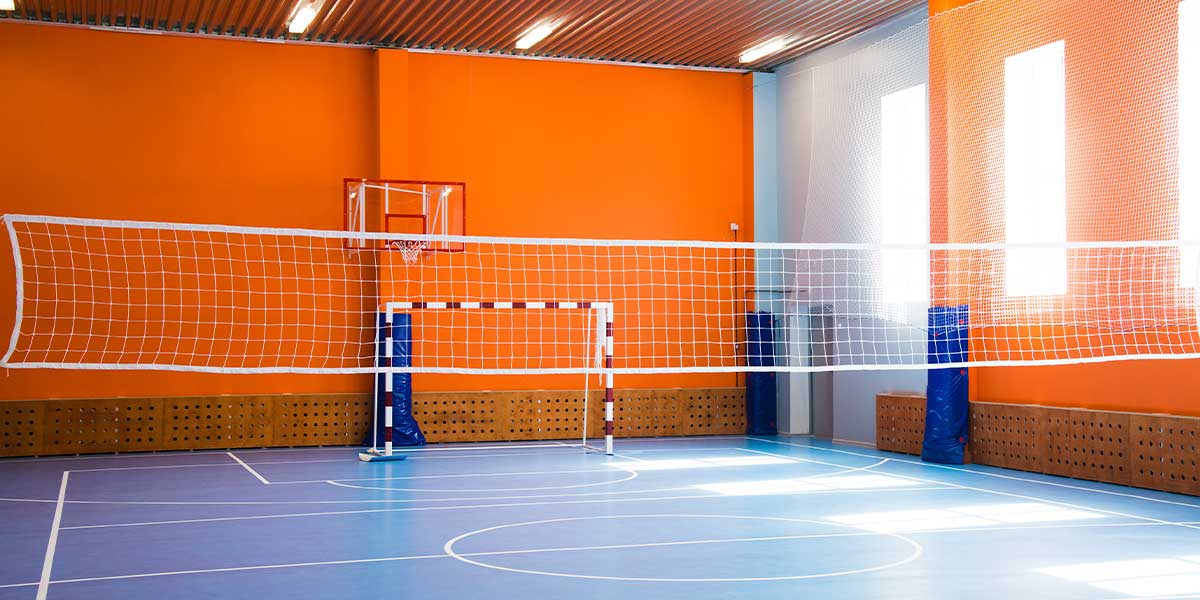 Sports fields and halls can be constructed in different ways according to the rules of the games and the surface they should be played on. Some sports are outdoor sports, some are played indoors but there are some sports branches that are played both indoors and outdoors. Our company provides quality service for all types of sports and our specialty is covering the floors of the fields and halls with materials that are manufactured out of best quality raw materials.
We should also inform you about that all of the materials we use in surface cover are certified and harmless to the human health.
For outdoor sports flooring, materials such as artificial turf, rubber, etc. are preferred. Tennis, basketball, volleyball, golf can be listed as some of the sports played outside.
For indoor sports complex, most preferred materials are PVC floor, polyurethane, rubber and wooden. Indoor flooring can be separated into two types. The first one is synthetic flooring, and the second one is natural type of flooring.
Indoor Sports Hall Surface Cover
Indoor surface covers can be made of natural or synthetic materials. Rubber sports flooring, polyurethane, and PVC are the most preferred synthetic indoor flooring types.
Rubber is a widely chosen material due to its flexibility and resistance. Using flexible materials in sports flooring is really crucial since it is directly related to the performance of the players. Rather than hard surfaces with zero to less flexibility, surfaces with good flexibility should be chosen to enhance the players' performances on the sports fields.
PVC sports flooring is another option of synthetic covers. PVC is a material that absorbs the sound effectively when the balls hit the ground and when players are making movements on the ground.
Polyurethane flooring is another type we encounter with in flooring indoor sports halls. They are one of the most preferred synthetic floor coverings in indoor sports halls thanks to their hardwearing nature.
And lastly, wooden flooring type is a natural type of indoor surface cover that is selected highly as well. Many indoor sports halls prefer this strong and durable material.
What Do We Offer to You?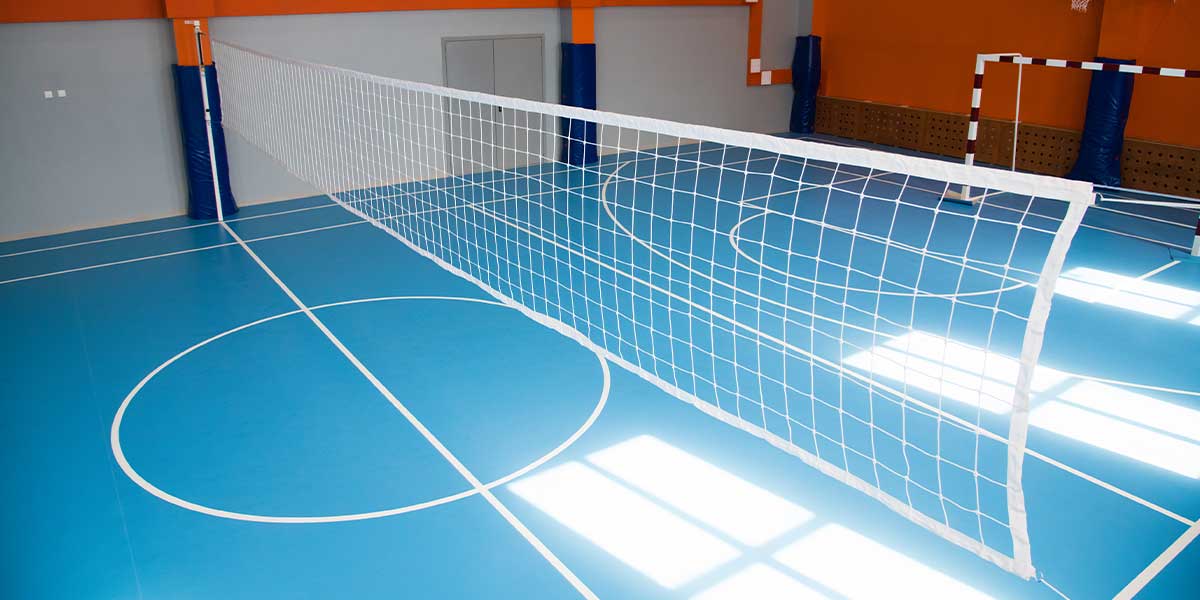 As one of the leading companies in sports flooring systems, we are ready to assist you in every stage of your project. Our surface covers are all made of high-quality raw materials that are hard-wearing, strong, and has a usage period of long time. We are experts in indoor sport hall construction and outdoor sports hall construction. Our team is full of experts who performs their job diligently and works harder to bring quality systems to our beloved customers.
Customer satisfaction is our primary aim and to reach this point, we value communication between us and our customers. Therefore, our customer support system is highly developed. We are aware that a good communication also brings about the best work and at the end, positive feedbacks from our dear customers whose project we completed with a meticulous and detailed approach. To bring the best systems to you and to fulfill your expectations, we will continue to work hard.
If you want to get further information about indoor and outdoor flooring systems we offer, you can visit our website and view our catalogue. To get a price offer from us for your project, you can easily reach us by filling out the form given below. We will respond as immediate as possible.