Playground areas for children can be covered with different kinds of surface coverings. The area can be planned to be covered with sand, natural or artificial turf, or rubber. Rubber tiles as well as other alternatives are one of the most preferred products to use for kids' playground spaces.
After a tiring day of school, children still have lots of energy unlike us, adults. They need to laugh, run, play, be physically present in play areas; socialize with their friends, and most importantly have fun. Parents and caregivers usually take children to playgrounds to make friends with their peers and to play. Socialization and physical activity are listed among the key elements in children's mental and physical development.
There are many playground areas in the cities. Many schools install playground areas for students, there are lots of parks that save a space for children's play areas. Don't get the wrong idea that children's playgrounds can only be at outside places. You can also place them in indoor places. If you are interested, we recommend you have a look at the rubber tiles for home alternative.
Avind and Sports Flooring Systems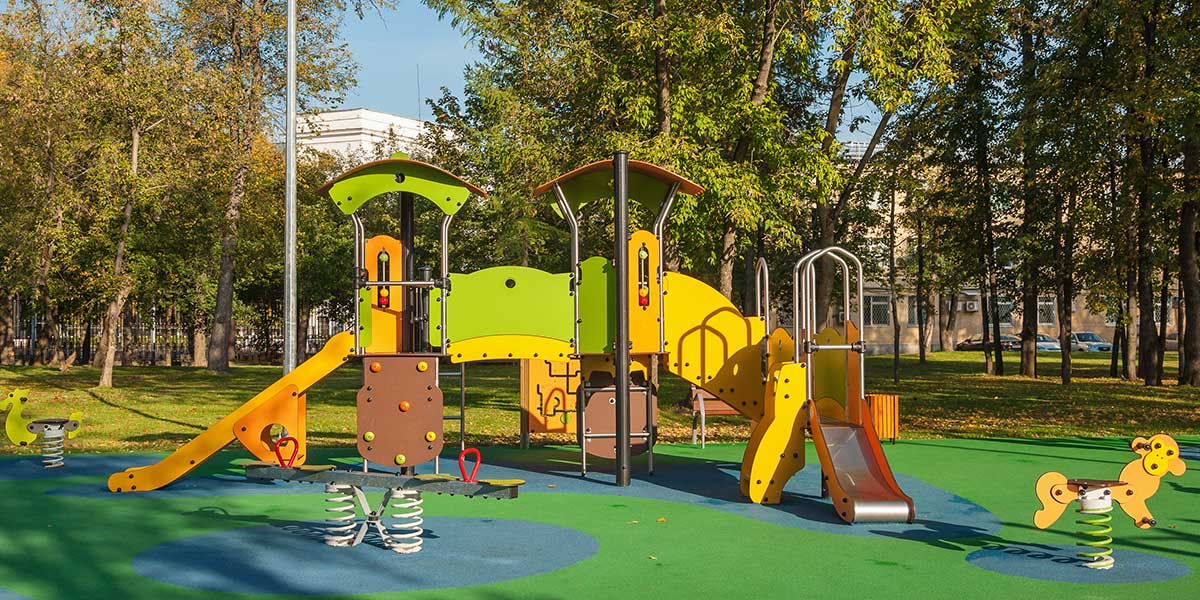 As Avind, we value our little friends' safety and health. We produce and install rubber tiles for children's playgrounds and provide our customers with cheap outdoor playground flooring alternatives that they can select up to their taste. We recommend rubber tiles for children's playgrounds given that they provide you with many benefits.
Rubber tiles for playground has been one of the best alternatives to other means of surface covering in kids' playground areas. The advantages they provide are too numerous to be counted but let's discuss a few of them together to have a better idea about them.
Advantages of Rubber Tiles for Children's Playgrounds
Rubber floor tiles comes with many benefits that cannot be overlooked. We value our kids the most as well as their health, safety, and happiness. Made out of rubber, this type of covering provides you with all you search for. Some advantages to count are listed below:
Children love to see the world in color. They enjoy colorful things and they are easily attracted to them. As well as adults, they also love to see aesthetically beautiful things. Playground tiles outdoor can be colorful which makes it lovable and enjoyable for children. You can select the color of your choice.
Hygiene always comes first, and it is unnegotiable! Health and hygiene are interconnected with kids' development. They need to grow up in healthy environments not to face medical problems. Rubber floor tiles for children's playground areas provides a healthy playing experience to them. They can play in a hygienic environment.
Rubber playground tiles are flexible, it is perfect for kids' playground areas. They are soft and doesn't hurt children when they fall to the ground. Sometimes tripping and falling might also be part of games as well as running when kids are enjoying their time outside with their friends. What is important is to protect them when they have a little inconvenience during games.
We need to go back to the hygiene part again if you are curious about how to take care of rubber tiles. We all agree that a healthy environment needs to be cleaned regularly. No need to worry because cleaning rubber tiles is so easy which makes it hygienic. Microbes, viruses, dirt, or any other harmful things that we cannot even think of can be easily cleaned off the rubber tiles, making the surface hygienically safe and healthy.
Interlocking rubber floor tiles are safe. We mentioned how safety is crucial for children, right? If you are looking for a safe choice that doesn't hurt kids, then you are at the right address. The product is installed safely by the professional workers and keep children safe when they have a small inconvenience during playing games.
Now that we learned how many advantages this product has, let's discuss the cost.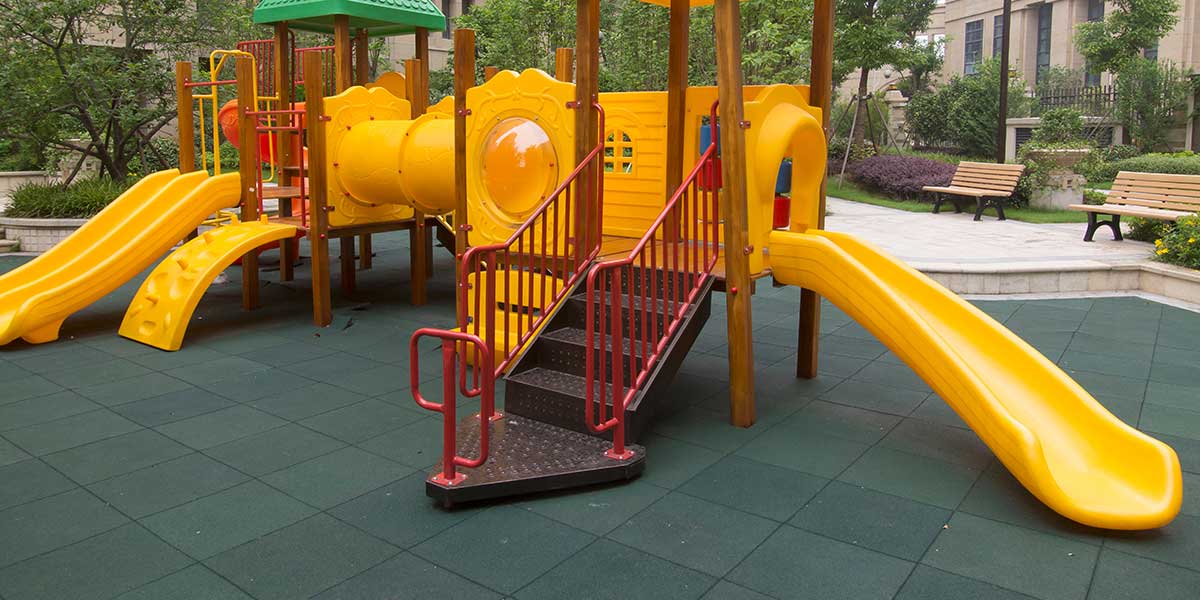 Price of Rubber Tiles in Children's Playground
Cost of the product we plan to buy is always one of the most important criteria we need to consider before purchase. The overall price of rubber tiles for children's playground can be decided based on few criteria such as the chosen product, the size of the space to be covered etc.
If you want to get informed further about rubber tiles in kids' playground and rubber tiles price, we kindly invite you to contact with us. You can fill out the form given below, send us an e-mail, call us, or simply visit us. Our expert team will gladly assist you.