As we all know, the most important thing when practicing a sport is the area where that sport is played. In this article, we will talk about tennis court surfaces.
Tennis court surfaces has two main categories as synthetic and natural flooring. As Integral sports, we offer synthetic tennis court surfaces. You may purchase all the materials as well as you can get the turnkey price for the construction of the court including the installation of the materials.
Integral Sport has installed tennis courts as turnkey projects in Europe, Central Asia, and the Middle East for years. Our company manufactures the raw materials and sub materials required for various types of tennis courts surfaces in Turkey. As Integral, we provide not only outdoor tennis court but also indoor tennis court installation service.
Synthetic Tennis Court Flooring Types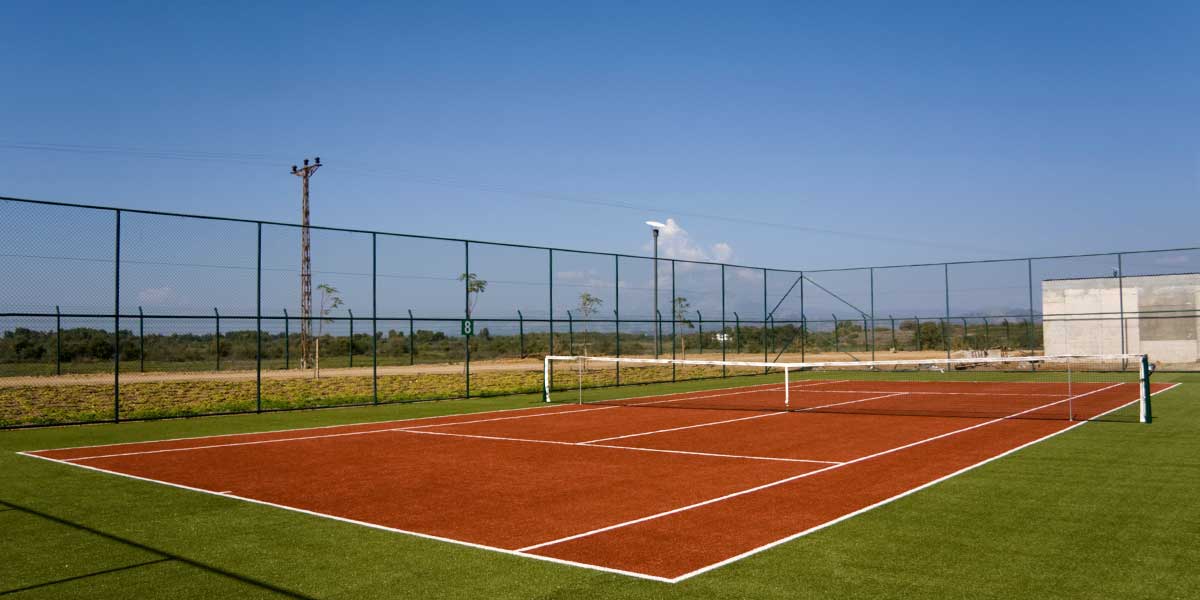 Tennis court flooring types are divided into two as synthetic and natural. Our company makes all kinds of synthetic tennis court flooring types;
a. Synthetic grass court surface (18mm – 30mm)
b. Acrylic tennis court surface (Standard and cushion surface)
c. Rubber tennis court surface (tartan surface)
d. Polyurethane tennis court surface
Tennis Court Surface Classification
Tennis court surfaces differences vary according to the "Court Pace Classification" system devised by the International Tennis Federation, namely ITF, for purchasing tennis court surfaces with the goal of finding the most suitable surface type and pace for their needs. The ITF divides courts into five categories based on their speed classification;
1 – Slow ; 2 – Medium Slow ; 3 – Medium ; 4 – Medium Fast ; 5 – Fast

ITF has made these classifications for acrylic, polyurethane, artificial turf and all other surfaces. Each product is tested and classified. By visiting our website, you can review the most suitable classified surface for you and you may purchase according to your needs.
In addition, the ITF also applies the "Recognized Courts" certificate for tennis court surfaces played in professional competitions. The Recognized Courts certificate is issued as a result of special tests conducted by the ITF. According to these tests, Two-Star ITF Recognition or One-Star ITF Recognition certification. Certificates issued to the courts are valid for 10 years or until the courts are renewed.
What are Tennis Court Dimensions?
Tennis court dimensions are set by the ITF for professional courts. Tennis court dimensions are accepted as 23.77m in length and 10.97m in width as inside lines, and the minimum outside size is 36m in length and 18m in width. Unprofessional public tennis court dimensions can be scaled to fit the area. As Integral Sport, we provide tennis court service in any dimension you wish.
What are the Dimensions of Tennis Net?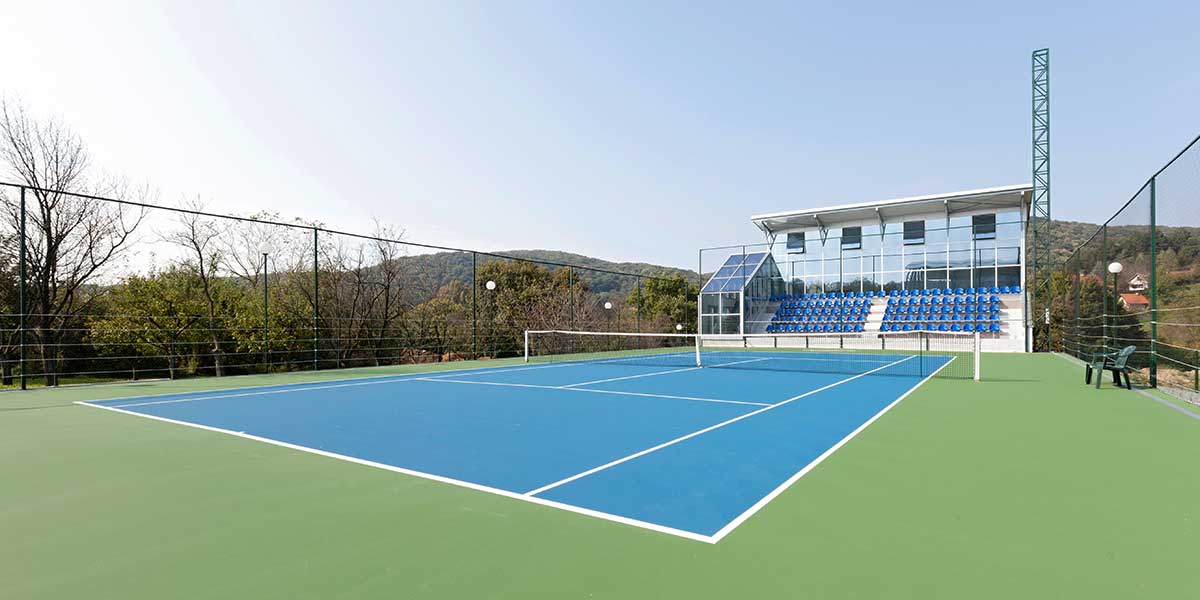 Tennis net is 12.80 m long. The median height of the net is 91.4cm and the mesh size is 4cm x 4cm. The surrounding band of the net is preferably 5 cm wide. There is a steel wire of 5 mm thickness that passes through the upper band to be able to stretch the net between the two poles.
What is the Cost of Tennis Court Surface?
Outdoor and indoor tennis court surface costs vary depending on the various criteria stated above. Tennis court surface pricing in square meters vary depending on the surface type, surface speed, and whether or not a certificate is received. As Integral Sport, the best tennis court manufacturer in Turkey, we offer high-quality products at affordable prices. Fill out the form below for more information, including a free pricing quote. Our professional team will respond to you as soon as possible. If you want to play tennis on the safest, healthiest and most aesthetic court, you can definitely choose us.