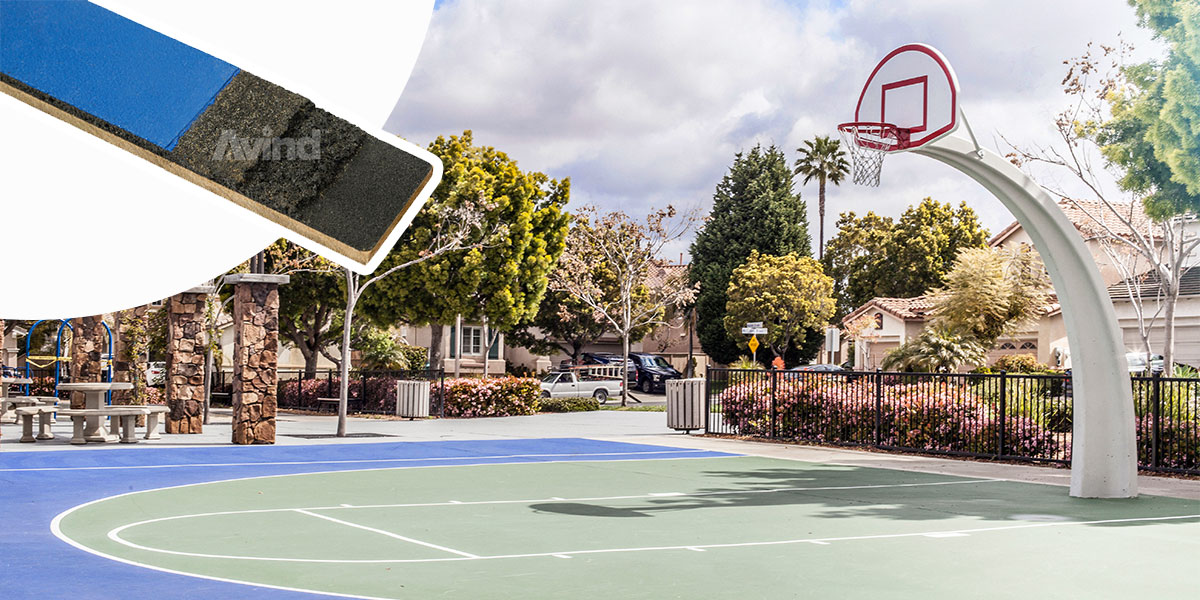 Acrylic flooring consists of methyl methacrylate monomer and thermoplastic resins. Acrylic flooring can be made on smooth and set floors such as concrete, asphalt, ceramic, or tile. Some quality acrylic floors can retain their elasticity for a long time. Sports flooring system acrylic flooring offers you high-quality products that are waterproof, resistant to external impacts.
Acrylic flooring is used in many centers such as hospitals, sports fields, laboratories, walking and cycling paths, shopping centers.
We offer porous and non-porous acrylic hard floors, especially for acrylic sports flooring such as basketball, volleyball, and tennis. Our acrylic floors, which are produced in different standard colors and custom colors, are designed to be highly durable, long-lasting, and with minimum maintenance costs.
Acrylic Flooring Types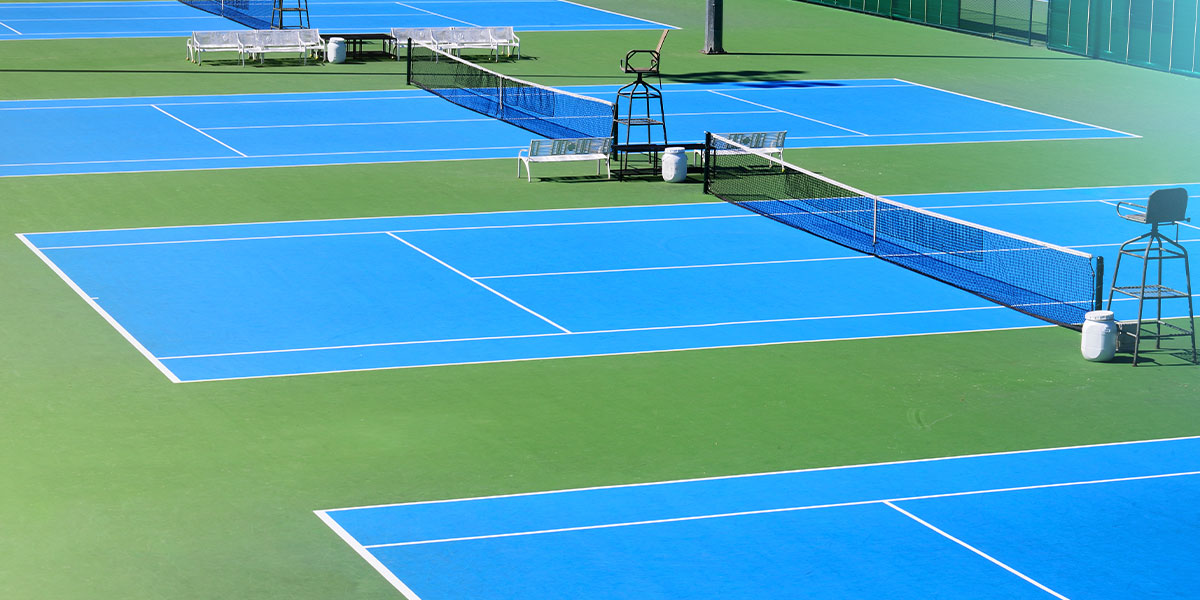 The available acrylic flooring types are available acrylic standard systems, acrylic cushion systems, and acrylic cushion plus systems.
·         Acrylic Standard Systems
This floor system is made of 100% pure acrylic latex polymer. This floor covering is a floor covering that is compatible with all four seasons of weather conditions, is aesthetic and elastic, and provides a comfortable performance for the players with the last layer of UV-resistant color pigments. This floor covering is generally used in tennis courts as well as in multi-purpose outdoor sports such as basketball, volleyball, and handball. This floor covering is classified as number 2 by the International Tennis Federation (ITF).
·         Acrylic Cushion Systems
They are elastic structured systems formed by mixing fine rubber powder with 100% pure acrylic latex polymer. They are floors that are resistant to impacts and allow the player to perform comfortably. This floor covering is classified as number 1 by the International Tennis Federation (ITF) and has an average floor thickness of 3mm.
·         Acrylic Cushion Plus Systems
It is a professional flooring system consisting of rubber and acrylic mixture with 8 times increased shock absorption. It is a durable and long-lasting plus floor system for 4 season use. It does not require any maintenance and is extremely resistant to impacts and knocks. It allows the creation of sports field areas with 8 different colors. It helps players to demonstrate professional gameplay. The ITF classifies this floor as #3.
Acrylic Flooring Product Features
Made: Acrylic / Cushion Rubber
Color: All colors
Resistance: All climatic conditions / Not flammable
Contains 5 to 12 layers.
It is ITF certified.
It is resistant to UV rays and is useful in 4 seasons.
It is easy to apply.
It has a non-slip floor.
It is flexible, prevents player injuries, improves player performance.
It is environmentally friendly.
Suitable for: Tennis courts, Indoors/Outdoors multi-purpose sport fields, Fitness Centers, or bicycle paths.
Acrylic Floor Paint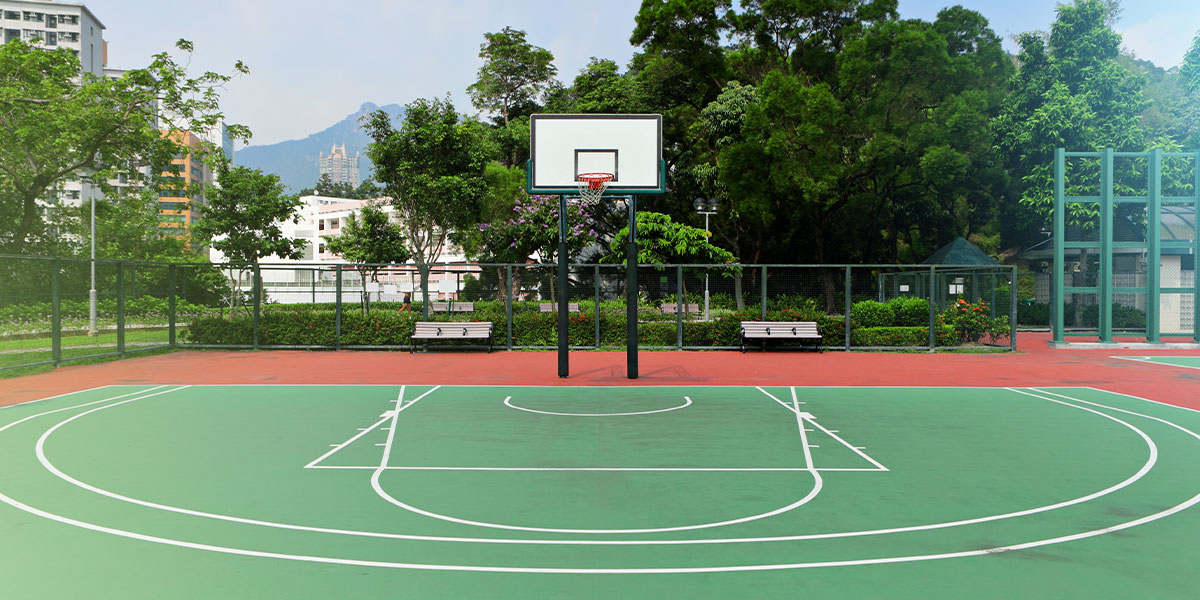 Acrylic paint is a fast-drying structure consisting of acrylic plasticizers, silicone oils, stabilizers, and metal soaps. Although it is water-based, its resistance to water increases after drying. Floor applications can be facilitated by diluting this paint with acrylic gels, mediums, or pastes.
Acrylic floor paint is a water-based, quick-drying, and low-odor paint that gives aesthetics and durability to the floor when covered on floors such as brick, concrete, asphalt, cement, wood, metal, and stone.
Acrylic painted floors do not get dusty quickly, do not hold dirt and rust. It is highly resistant to water, acid, and weak alkalis. It is a product suitable for domestic such as acrylic garage floor paint, commercial, and industrial use, especially for outdoor sports areas.
Acrylic polymer paints in special colors (blue paint, etc.) concrete floor paint known as asphalt paint are used on bicycle paths built in city centers. After the paint is applied, the acrylic bike strip is drawn. By ensuring that pedestrians and vehicles are separated from the traffic road, the safety of the cyclist is ensured.
In basketball courts, acrylic epoxy paint for concrete made from special non-slip silica are used. This paint is available in all kinds of colors and is resistant to impact or chemicals. Special elastic, non-slip floor applications are made that increase the game performance of the player.
Tennis court paint is 100% acrylic paint compatible with 4-season climate conditions. These paints are used to coat a surface or to draw sports field lines. Also, this paint is also used in indoor/outdoor sports court.
You can get detailed information about "Acrylic Flooring for Sports Fields" from our website  https://www.sportsflooringsystem.com and free price information, you can fill out the form below. Our expert team will contact you as soon as possible.