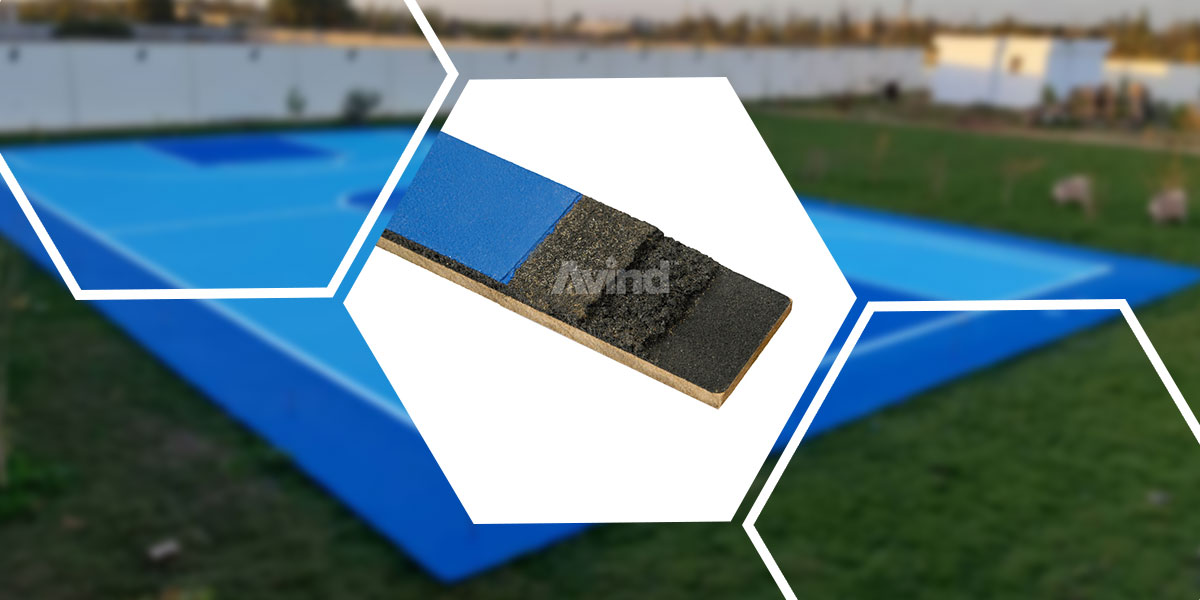 Acrylic floor or acrylic flooring, which stands out with its durability, is the most preferred flooring type today with its features such as easy cleaning, hygienic, and easy repair in case of deformation. Acrylic floor covering, which is a long-lasting application compared to other floor covering types for intensive use, is especially preferred for open sports fields.
Acrylic sports flooring, which has an elastic structure, is in the first place among other floor covering types in terms of non-slip features. The fact that breakage and cracking situations are not observed is due to the fact that it has an elastic structure.
What Are the Usage Areas of Acrylic Flooring?
Acrylic floor covering can be applied in all indoor and outdoor sports fields. However, it is mostly preferred in tennis courts, basketball courts, volleyball courts and multi-purpose sports fields. Acrylic flooring, which causes the least damage in accident situations such as falling with its elastic feature, is frequently used especially in sports halls of schools.
Acrylic flooring, which is not very suitable for football, can be preferred for futsal purposes. The futsal field, which is added to the multi-purpose sports fields, can be applied directly with laminate coating as well as acrylic flooring. Acrylic is the most preferred coating material on tennis courts today, also. Thanks to this process, the movement performance increases. In other words, with the support provided by the floor, the ball can be moved much more comfortably compared to the normal floor.
Can Acrylic Be Used for Flooring?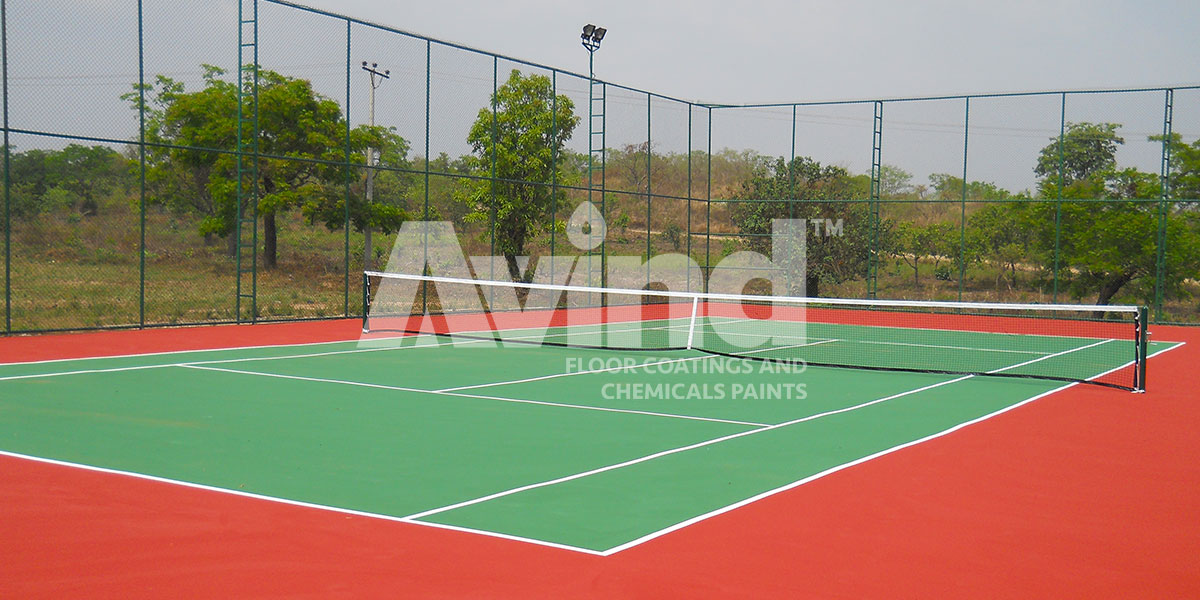 Acrylic flooring is a multi-purpose coating system used in multi-purpose field construction, children's playgrounds, training areas and all kinds of sports games. Based on polyurethane and rubber, this system is resistant to abrasion. Its high elasticity and shock absorption properties reduce the possibility of injury to players in situations such as slips, falls and impacts. So, it is understood that it can be used for flooring for many purposes and in many places.
In Which Sports Areas Is Acrylic Flooring Preferred?
As we mentioned above, acrylic coating or acrylic sports flooring is used in many fields. One of these fields is sports areas. We may list the areas as follows;
Tennis Courts
Basketball Courts
Volleyball Courts
Multi-purpose Sports Fields
Hiking trails and bike paths
Handball Courts
Skating Roller Tracks
Athletics Tracks
Bowling and Bocce Courts
How Is Acrylic Flooring Applied?
To apply a quality acrylic flooring, there are some steps to be followed by the companies. We may summarize them as follows.
Firstly, if the surface has defects on the floor where the application will be made, it is covered with a mixture.
Then, with the acrylic floor covering, the coating process begins by paying attention to the details.
The floor is covered in such a way that there is no gap from the top to the bottom.
Provided that it is every 3 meters into the mold, pipe eyebolts to be used for wire mesh are placed.
Within this border, 20 cm of which will remain in the soil, the area is first filled with large stones of 15 cm height and made very tight.
On the compacted floor, an average of 15 cm of mixed stone dust with 50% stone dust is applied. During this process, 6-8/1000 slopes are given for each meter, both transversely and unilaterally. This inclination is applied in order to allow rain water to slide easily over the ground and to facilitate drying.
While these processes are being carried out, the field is watered frequently and the ground is well settled in this way.
It becomes ready for asphalting.
NOTE: The application of acrylic flooring may change because of the basis of surface. If the application is made for asphalt surface, it is ensured that the setting work of this surface is completed 14 days before and all oil, dirt, loosening or swelling layers on the surface are cleaned.
If the application is made for the concrete surface and it is difficult or impossible to supply asphalt in the area; In this case, concrete can be used. However, concrete can crack because it is less durable than asphalt.

NOTE 2: If the coating process is carried out in suitable weather conditions, the completion period of 1 court varies between 5 and 7 days on average. The main reason for the long duration is the waiting for the intermediate layers to dry. In other words, the number of courts to be completed in 7 days may increase. It's all about weather conditions and rapid drying.
Why Acrylic Floor?
Acrylic is a complete floor covering material. At the same time, since it has features such as decorative, hygienic and difficult to slip on, it is generally preferred for sports fields. Therefore, we can use it in open or closed areas without any problem and it is suitable for all outdoor and indoor sports games.
Advantages of Acrylic Floor
Acrylic floors, which we can easily apply to all kinds of floors for all indoor and outdoor spaces, are among our most advantageous floor types among coated floors. It is long-lasting thanks to its easy application and durable structure. Acrylic floors provide superior performance in all kinds of challenging conditions.
Acrylic floors are resistant to sunlight, seasonal conditions, friction and abrasion. They are produced from a hygienic and easy-to-clean material. The biggest reason why it is preferred especially in sports fields is the high comfort it provides to the athletes thanks to its non-slip structure.
What Is the Cost of Acrylic Flooring?
Acrylic floor cost stands out as one of the most researched topics. Acrylic floor cost may vary depending on the quality and the workmanship in the area to be applied. Prices are also prepared on the basis of square meters. Therefore, it would be better to contact the company that you choose.
Integral Spor and Acrylic Floor
Integral Spor (Avind) continues to provide sports flooring services and provides this service at home and abroad.
As a company, Integral serves you high quality acrylic floor with an affordable price.  With its disciplined business approach, it considers 100% customer satisfaction rate since the day it made the first application. If you want to have further information about the acrylic floor application and details, you can contact us via our contact addresses.