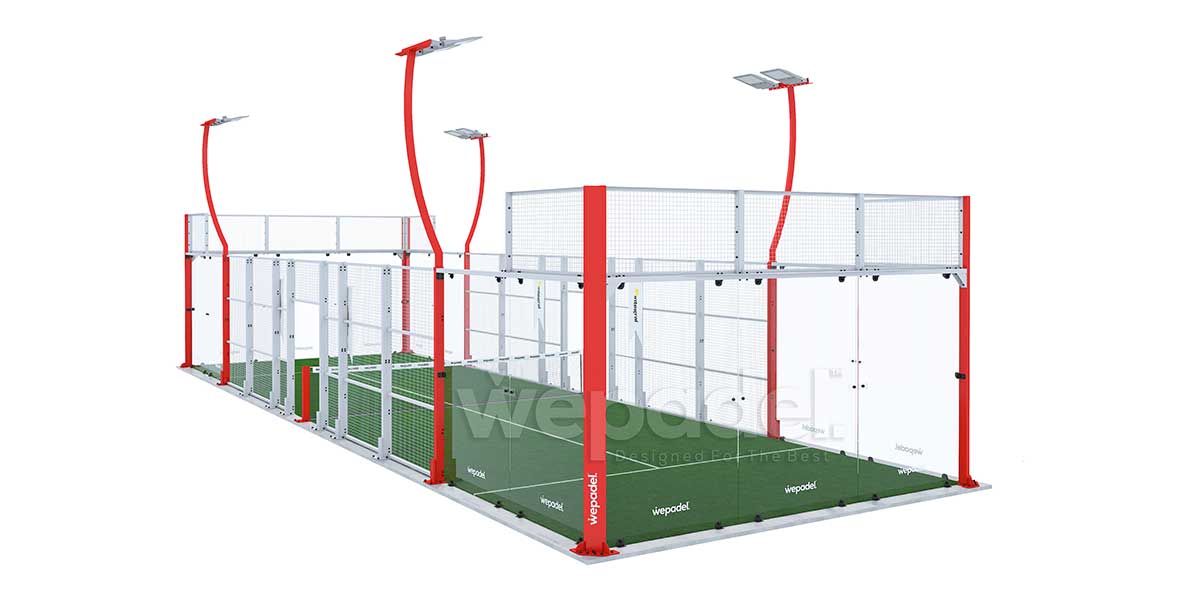 Perhaps where artificial grass is used mostly is the sports fields. Sports played outdoors make use of this product a lot to cover the ground. Padel court is one of the examples of the sports fields where synthetic turf is widely preferred for the surface cover.
You might have heard before that artificial grass is today the most preferred type of floor covering in sports fields as well as its other kinds of usage. Ranging from football to basketball, golf to volleyball, tennis to padel tennis, synthetic turf has become the most in-demand and advantageous way of surface cover application to the ground.
It is so widely selected because it is easier to keep hygienic and thus healthy, it lowers the risk of injuries or severe health issues in case of an inconvenience, enhances the players' performances during trainings or professional games and enable them to move freely and fast, walk, run, or slide easily. But of course, these are just some of the examples we can mention about its never-ending list of benefits. This list doesn't end here and there are lots of other pros that we can talk about.
If you have been searching for padel tennis manufacturers, then you are at the right place. We would love to inform you about padel tennis court construction with artificial grass. Let's continue our next section mentioning a little bit about padel tennis.
About Padel Tennis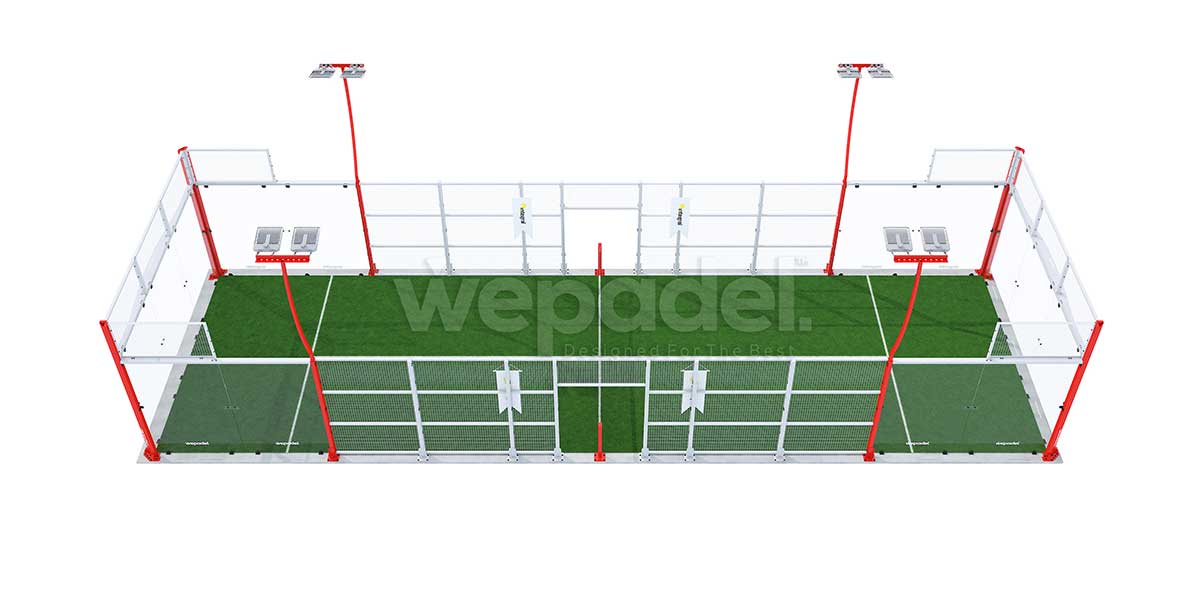 Even though played relatively lesser than regular tennis, padel tennis is also so popular around the world by people of all ages. Today, padel tennis is performed worldwide more than 90 countries with so many players and fans. It is type of a sport that is performed with a racket and it can be surely said that padel tennis is growing more and more popular each day as the time progresses.
Padel tennis is a type of a tennis that combines the elements of the other racket sports badminton and squash. Its origins date back to 1970's and this sport branch is designed in Mexico.
Since it is a different branch from tennis, we can differentiate them in some rules of the game. Padel rackets and balls are different from regular tennis rackets and balls. Padel tennis is played with four players on court in doubles, in short it is played by two doubles teams. On the other hand, tennis can be played by single players on each side of the court or doubles as padel tennis. The in-game rules may differ in some points as well. For example, in padel tennis the ball can hit the walls whereas in tennis, it is not accepted. In addition, padel court sizes are smaller than regular tennis courts.
Padel Tennis Court Types We Offer
We construct different types of padel tennis court according to the needs of the customers. In construction processes, what we have in our minds as the primary thing is to deliver the project in line with the specifications made by the customers themselves and provide them with the best sport systems at the end. It is what makes us get the best feedbacks from our customers about their completed projects.
From roofed padel tennis court to two different types of classic padel tennis courts and three types of panoramic padel courts, we build different padel court types. If you wish to see them more in detail and view their properties, we invite you to visit our website and see them in our catalogue in detail.
Padel Tennis Court Construction with Artificial Grass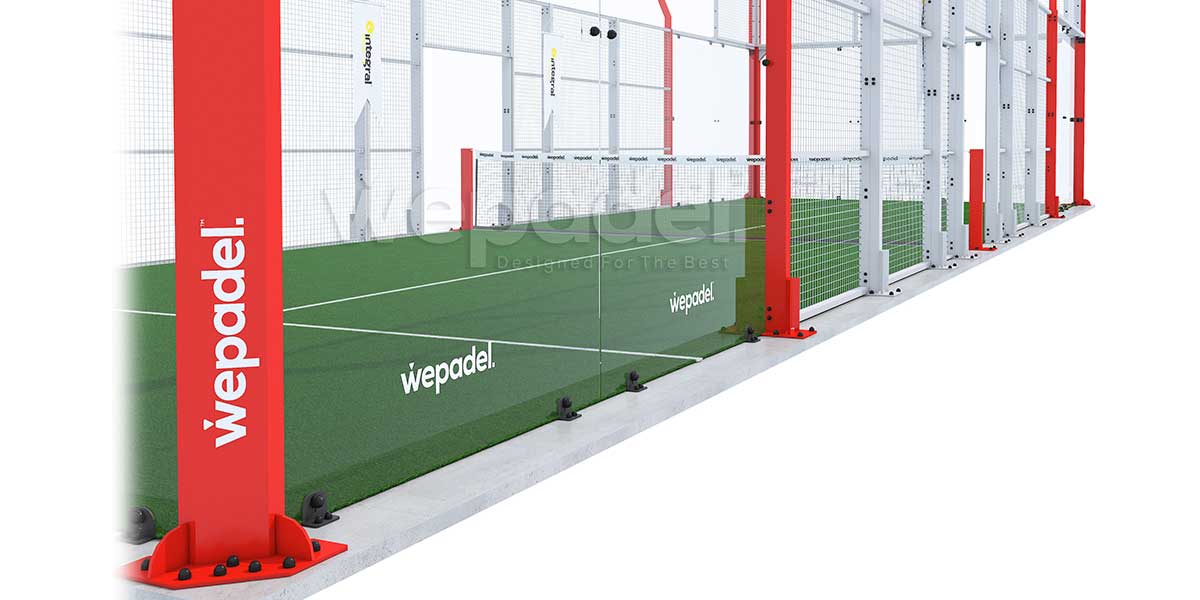 Padel tennis court building process should be done by a professional company with expert workers who construct quality sports systems. Our company serves the best when it comes to the padel tennis court construction thanks to the years of experience we have and our meticulous and detailed approach. That's why we get positive feedbacks from our beloved customers and work hard to meet their expectations.
Padel court construction with artificial grass is not a difficult task when it is carried out by professionals. They start by carrying out the infrastructure preparation and continue with steel work. Then the artificial grass carpets are spread out diligently and evenly till they reach the edges of the court and if it is necessary, the extra parts are cut. At the end, other necessary padel equipment find their places on the court and then, the construction work is done.
You can contact us if you want to get help for your padel court construction project. We would love to help you.
Contact Us!
Padel court cost changes depending on the type, dimensions, floor covering materials and other necessary points. If you are looking for padel court for sale, you can visit our website. You can also easily contact us by filling out the form given below.