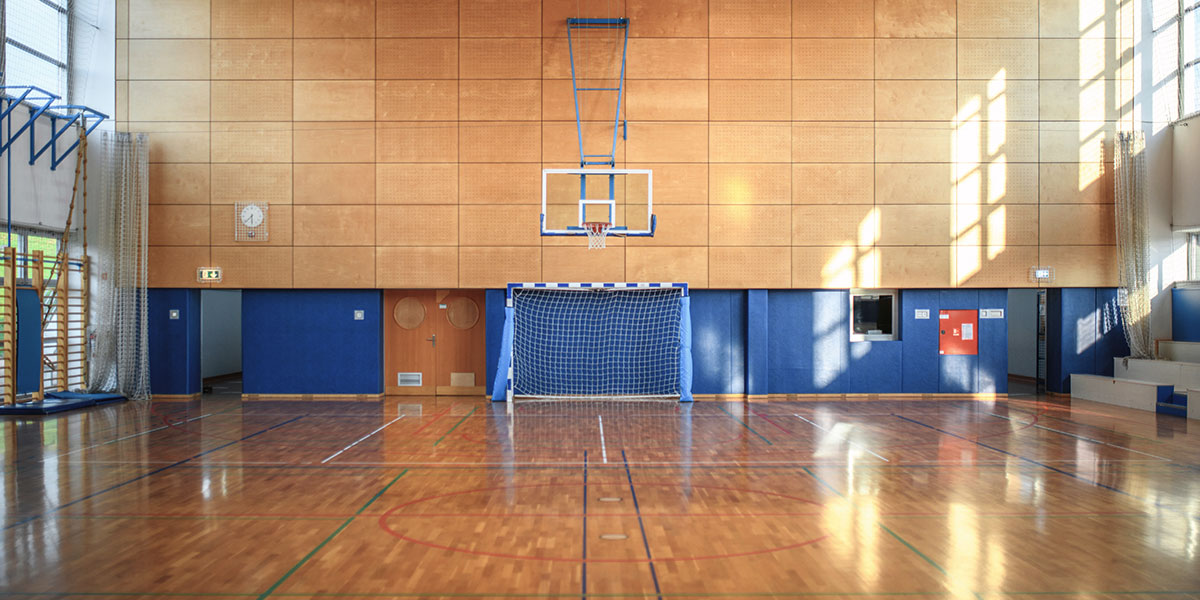 Are you tired of ordinary floor coverings and want to have a different and high quality floor covering? Then, here is the service that is offered by Avind Sports Flooring System: wood parquet flooring.
Parquet Flooring
Parquet flooring is one of the floor types that can be used on the floors of areas such as wooden sports systems, basketball courts, tennis courts, volleyball courts, handball fields and football fields. As a leading parquet floor manufacturer, we use laminated wooden parquets in our projects. This type of floor is designed to be non-slip so that it can be used in gyms. Sports parquet flooring is specially mounted and it is installed by Avind.
Details On Parquet Flooring for Sports Fields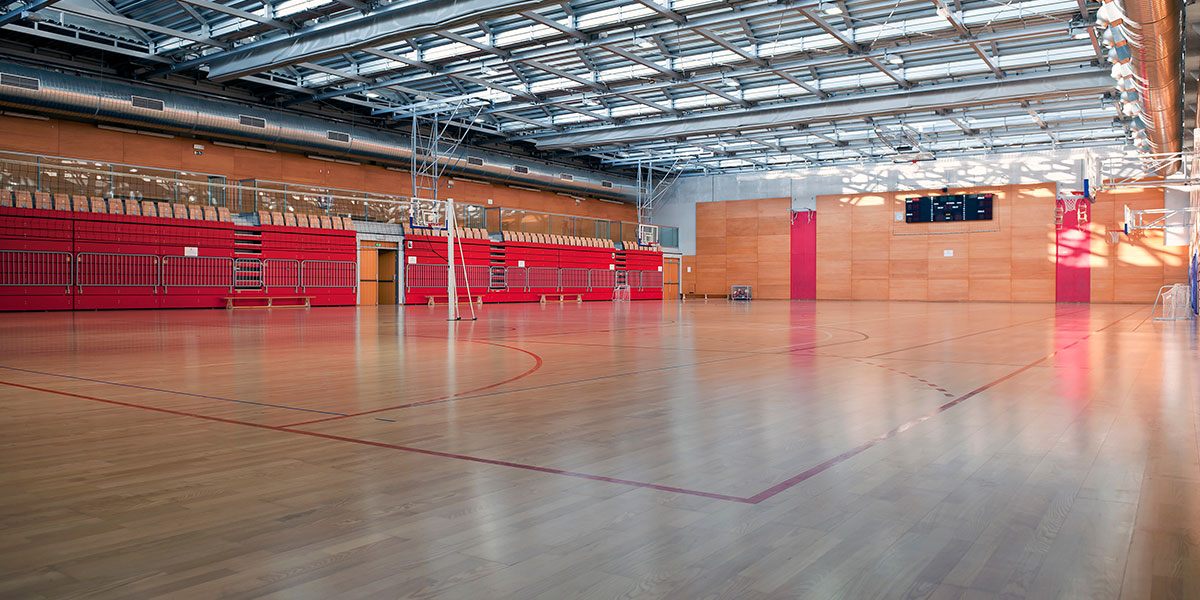 What is laminated wood gym parquet flooring? Laminated parquet sports flooring is formed by gluing many parquet flooring tiles to the water and vertically on top of each other. The purpose of arranging the system in this way is to prevent the penetration of moisture by intersecting the natural water flow directions when the wood is exposed to moisture. When solid parquets cut as a single piece are exposed to moisture, they may begin to swell in the direction of the water flow. For this reason, as Avind, we prefer laminated sports parquet flooring systems, which are of higher quality, in our projects.
To mention the general features of wooden sports flooring, we may say that parquet flooring tiles are produced as flexible and non-slip, especially for sports fields. You can choose from models with various wood patterns and colors. Plastic wedges are used between the layers in order to add flexibility to the laminated wood parquet system.
Features of Parquet Flooring for Sports Fields
Parquet flooring has many advantageous features. If you get this service by Avind, a leading parquet floor manufacturer, you may make use of these features very well!
The extra flexibility it offers is important for sports fields.
It is non-slip, oil-proof and pressure resistant.
It can be easily cleaned even during a competition.
Various wood patterns and different models can be used for parquet floor installation.
It is the first choice for professional indoor sports flooring.
It provides a bidirectional beam system for excellent shock absorption and ball rebound.
Advantages of Parquet Flooring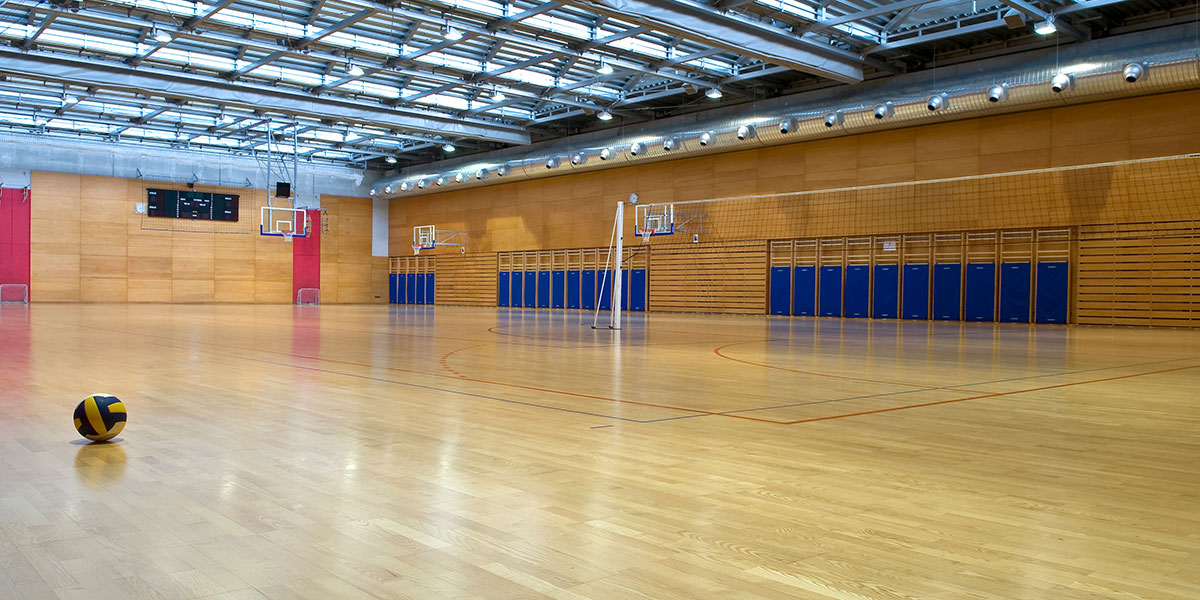 Thanks to the features mentioned above, it also offers many advantages. You may make the right decision by considering these advantages.
Parquet flooring is reliable, cost-effective and aesthetic.
It has an average lifespan of 10 years. (This life is based on regular maintenance, cleaning and protective applications.)
It provides excellent shock absorption and reduces injuries.
It is the most suitable floor type in terms of excellent ball bounce and response time.
It is easy to clean.
It can be repainted. This provides the opportunity to change the floor paint and have a new looking surface every 4-8 years (when the floor needs to be recoated).
Parquet Flooring Usage Areas
Parquet flooring is one of the most used products of indoor sports fields. This type of floor is mostly used for basketball courts, which are popular at home and abroad. It is also suitable for many other playgrounds. Additionally, it is a very suitable and preferred ground especially for squash, fitness, gymnastics areas, tennis court floors, volleyball court floors, handball court floors, multi-purpose pitches and football pitches.
Professional basketball competitions are especially held on hardwood sports grounds. Even special leagues like the NBA are played on the above multi-layer laminated systems.
Parquet Flooring Prices
Parquet flooring cost is priced over m2. You can contact us for information about sports parquet flooring for detailed information and free price information. Additionally, you may fill out the form below. Our expert team will contact you as soon as possible.
We, as Avid family, are working with many countries at home and abroad. By the selections in our website, you may reach parquet flooring cost in London and much more.