Running track surfaces which provide a soft and aesthetic appearance, are frequently preferred in sports fields like professional football fields, around the Olympic fields and on outdoor running tracks. The tartan track, known for its ability to reduce the risk of injury has a synthetic structure. The running tracks to be built around the Olympic fields must be made with EPDM granules to be used in professional competitions.
Types of Running Track Surfaces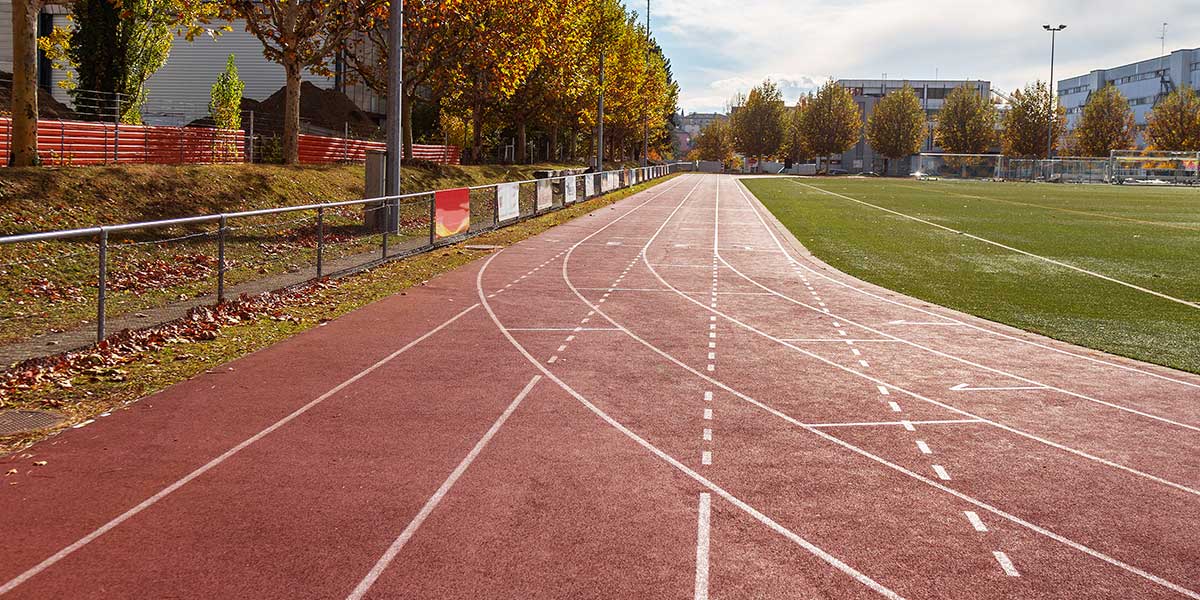 In general, the tartan surface consists of two or more layers of rubber granules. Layers that differ according to the system are composed of materials such as SBR granule, EPDM granule and polyurethane coating. IAAF certification is available for athletic surfaces that we have installed. Our preferred systems for the installation of running tracks and athletics tracks are as follows;
Sandwich System Running Track
Spray Coating Running Track
Full PU Track Surface
Features of Running Track Surfaces
Polyurethane track surfaces which is extremely useful and long-lasting, also brings many advantages.
It's a nontoxic and ecologically friendly product.
It contains no heavy metals and hazardous substances.
It can be used in any weather conditions.
It's installation and maintaining is simple.
It helps to minimize the risk of injury.
Runing Track Installation Stages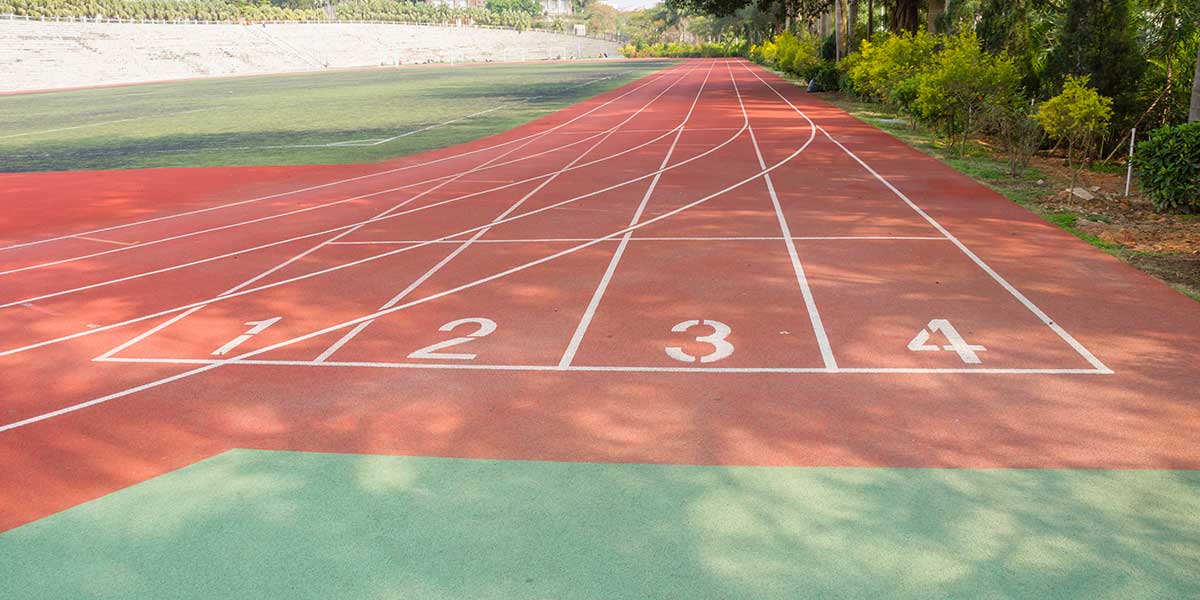 Running track installation is usually made of SBR rubber at the bottom and EPDM rubber at the desired colors on the top. The surface layers are completed by casting in-situ hot rubber in place by a paver. As Avind Sports Flooring Systems, the best track surfaces company, we support you in all installation processes and provide solutions to your problems. The tartan track installation stages are briefly as follows;
Ground leveling is done
Curbs and athletic drainage canals are placed on the sides of the track
The SBR surface layer is laid and leveled while hot
The EPDM surface layer is laid and leveled while hot
Polyurethane coating can be applied according to the system applied.
On the athletic tracks that are not to be used professionally or on running tracks such as park and gardens, artificial grass carpet running tracks with red clay colored and sand filling can be preferred.
What is the Cost of Installing an Athletic Track?
Tartan running track service costs vary depending on the size of the area and the system features. As Avind Sports Flooring Systems, the best track surfaces company we offer you a top quality service at a reasonable price. You can visit our website or call us directly to find the most suitable models for you.  Fill out the form below for more information, including a free pricing quote. Our experienced team who have installed hundreds of sports field will respond to you as soon as possible.