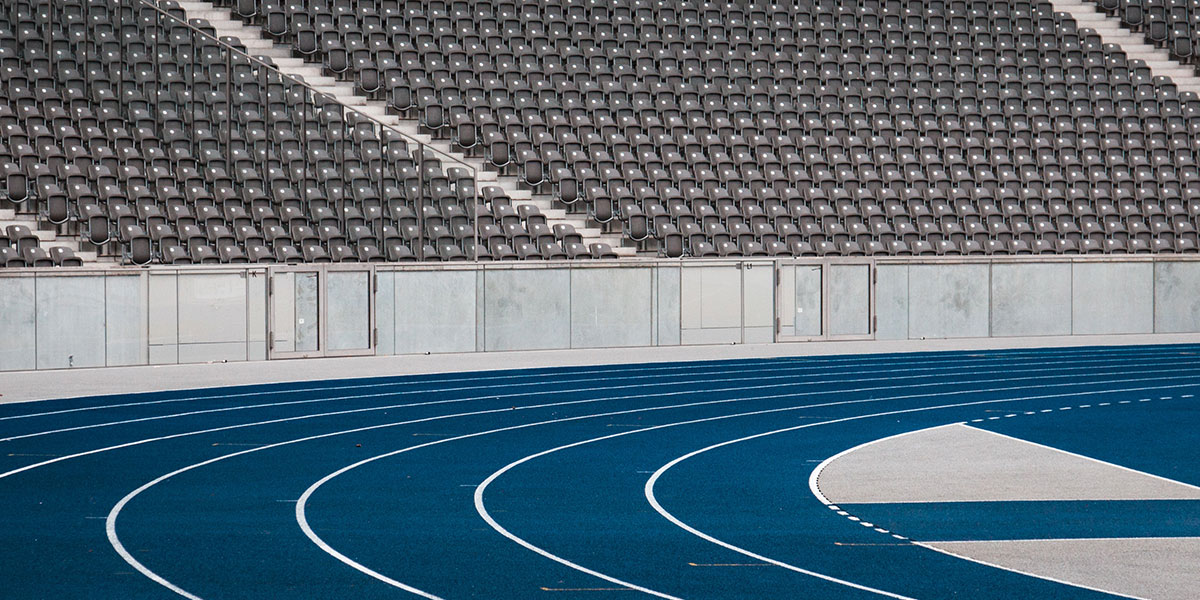 Athletism is perhaps one of the most well-known and oldest sports in human history. The Olympic Games, which we have known since ancient times and are known around the world regularly every four years, generally consist of athletics sports branches. In fact, athletism consists of running, performance-based and technical sports. The feature that distinguishes it from the others for athletism is that this sport is very effective and beneficial for maintaining the health and shape of the human body. In order to continue to protect our body health and functions on a regular basis, athletism should be performed continuously. This is where athletism/running track come into play. Apart from running, which also has some requirements, athletics branches require a specially constructed track and different equipment. This particular track should have effects both to support athlete performance and to prevent or reduce athlete injuries.
In this regard, tracks in the standards and criteria determined by the World Athletics Association or IAAF (International Association of Athletics Federation) are suitable for athletics. The IAAF has duties not only to set criteria for tracks, but also to set the rules of sports, to set standards for the equipment used and to organize events. As Integral Spor, our field of interest and job is to build a running track and offer running track installation service to our customers. Our company prepares the most suitable options for your needs and provides the necessary guidance, and builds the highest quality athletics tracks from scratch in IAAF standards.
Running Track Installation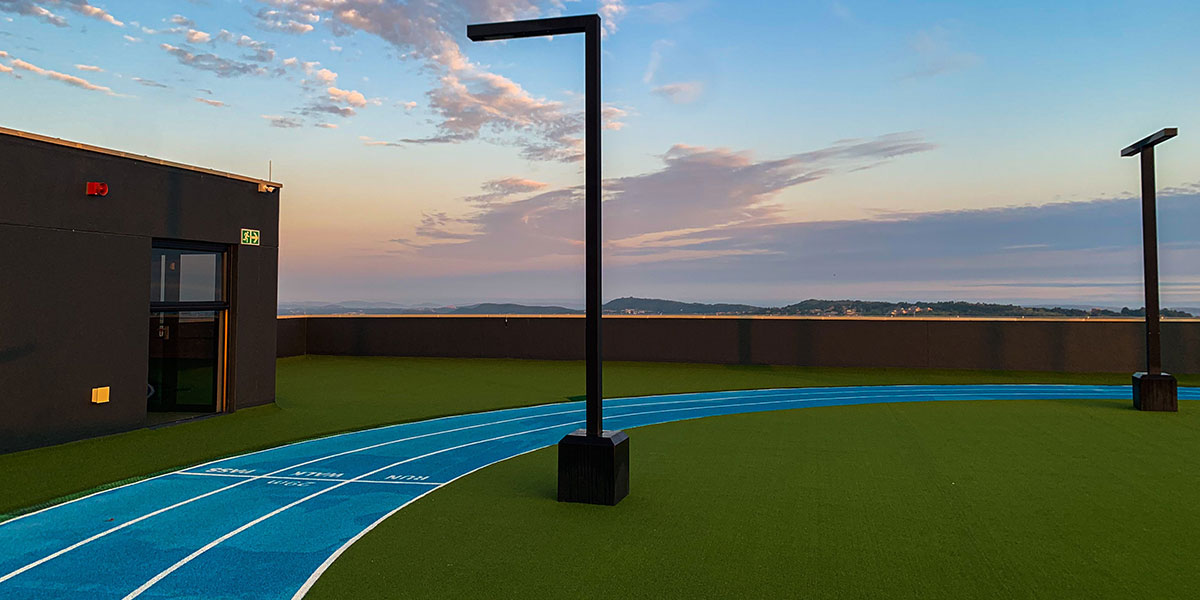 Running track is the name given to the sports fields and the place where athletics sports are held. It is named with different names such as athletics track, running track etc. Athletism is one of the oldest sports branches in the world. There are many types of this sport, which is done on the track or in the field. The main ones are running, jumping and walking. It is very important that athletism tracks are not affected by rain and environmental conditions. It can be repaired and patched in any deformation or problem. The running track consists of five layers. This proves how long-lasting it is. The m2 prices of the athletics track vary according to the material to be used.
There are four main running track floor types. These are;
Full Polyurethane Athletics Track
Rubber Floor Track
Tartan Floor Track & Field Track
Running track is flexible and it prevents players to be harmed. Due to this feature, it is a ground that does not cause hardening in the muscles of people and increases the period of doing sports by making the muscles less tired. Since it does not contain water on the ground, it does not create puddles on the ground even in rainy weather. It is a long-lasting product that does not deprive athletes of their sport. It is a product that looks stylish, can be patterned on the floor, healthy, practical to clean, non-slip, resistant to abrasion, unaffected by weather conditions and temperature changes, and resistant to UV rays.
Sandwich System Running Track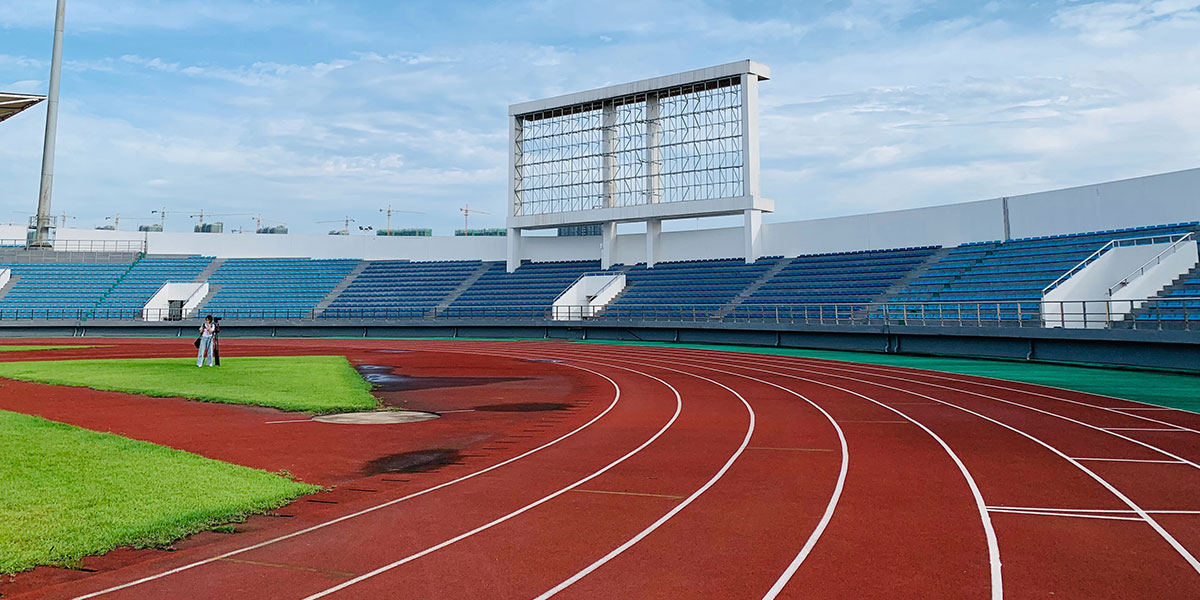 Running tracks are usually built around football and Olympic fields. Since these tracks will be used in professional competitions, track installation is required. As Integral Spor, we offer running track service to our domestic and international customers every year. In this section, we would like to tell you about the most preferred and useful running track: sandwich system running track.
Our sandwich system running track offers maximum comfort and performance with minimum maintenance cost. Recycled SBR is used at the bottom of the track. SBR granules mixed with binder are laid on the floor with special machines until they reach a certain thickness. When the thickness that meets the standards is reached, the primer material is applied on the SBR to close the pores and the substrate is prepared for the topcoat EPDM. The EPDM surface allows athletes to maximize their performance. This surface, which provides additional strength to the runner thanks to its elastic structure and the adhesion of the granules to the sports shoes, helps to achieve new records with its easy-to-clean and non-reflective structure. Sandwich system running track is a durable system that is accepted worldwide with its long life and low maintenance costs. They have other features, also.
It is flexible. For this reason, it provides comfort.
It has no joints.
It is resistant to spiked shoes.
It provides a non-slip surface.
It has different color option. The color that you chose for running track is applied.
Integral Spor and Running Track Installation
The installation of the running track takes a long time. The materials we use for the construction of the running track are of very high quality and long-lasting. The standard runway length is 400 meters. There are 8 lanes on the track. The cost of track may differ according to the material used in the installation. The installation of the running track should be done with care for the health of the athlete, for the track to be durable and long-lasting. Considering the IAAF standards, the track may have 9 lanes. A lane width is 1.22m and lines are marked as 5cm. Another name of the running track is also called tartan track. Tartan track, or athletics tracks, are usually built around football and Olympic fields. Since these tracks will be used in professional competitions, tartan track installation is required. We, as Integral Spor, use first quality products for the health of athletes. Tartan floor thicknesses vary as 8, 10, 13 mm. The materials we use as a company for tartan runway installation; acrylic primer, rubber granule, binder, SBR and EPDM granules.
Integral Spor, respects the history of athletics and always wants athletes to be comfortable and healthy. Therefore, it dedicates itself to improve services day by day. If you wish to install running track, you may visit our website and get further information. Running track cost may vary your preferences and budget.