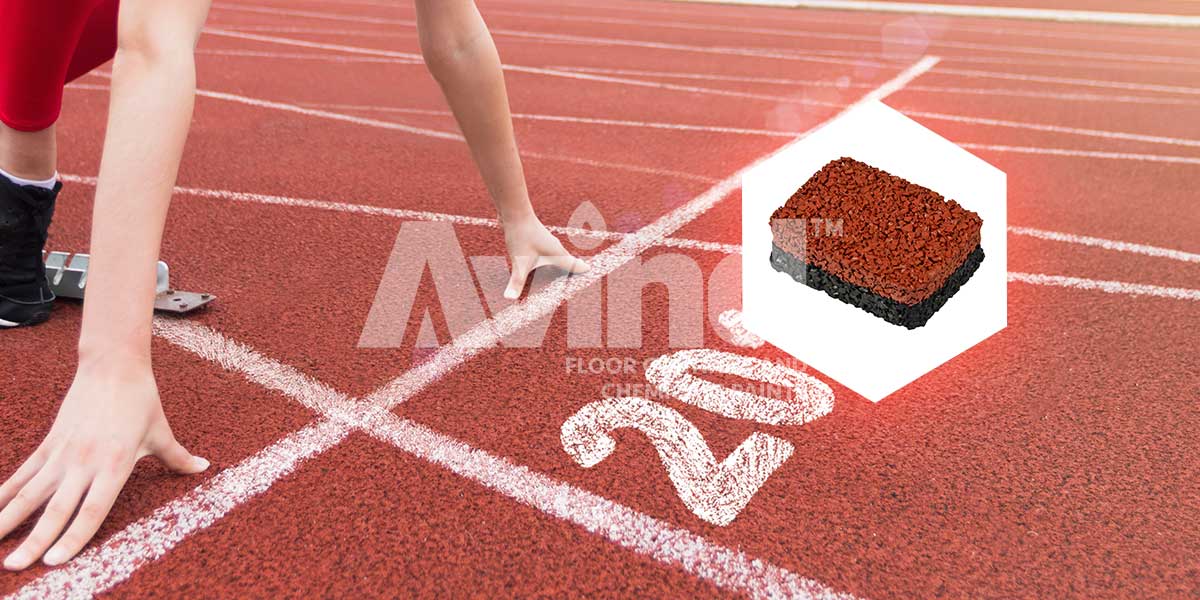 As Integral Spor, we have been constructing tartan floor for many years and we offer quality floor from stadiums to schools and playgrounds. You are able to create durable and healthy sports fields with tartan flooring.
Tartan flooring is a water-permeable, flexible, synthetic sports ground system suitable for athlete health, consisting of a mixture of colored and ultraviolet resistant EPDM rubber granules and a one-component polyurethane binder, which can be applied in 8, 10 or 13 millimeters thickness. It is suitable for indoor and outdoor tennis courts, basketball, volleyball courts, athletics tracks and all outdoor sports field floors. It is even used for playgrounds and it is possible to be used as tartan gym floor or tartan basketball floor. While constructing there are two main materials and the customer chooses the material that s/he wants. Because of the application of SBR and EPDM rubber materials, a flexible and soft floor is created, while significantly reducing falls and injury risks. EPDM flooring applied as a sporty floor. It is frequently applied in basketball courts, volleyball courts, tennis courts, walking paths, athletics and running tracks. EPDM tartan flooring is long-lasting and healthy for sports floors. Depending on the application area, environmental conditions, usage pattern and frequency, SBR and EPDM floors are applied in different thicknesses, SBR and EPDM ratios and chemical filler additives.
Advantages of Tartan Floor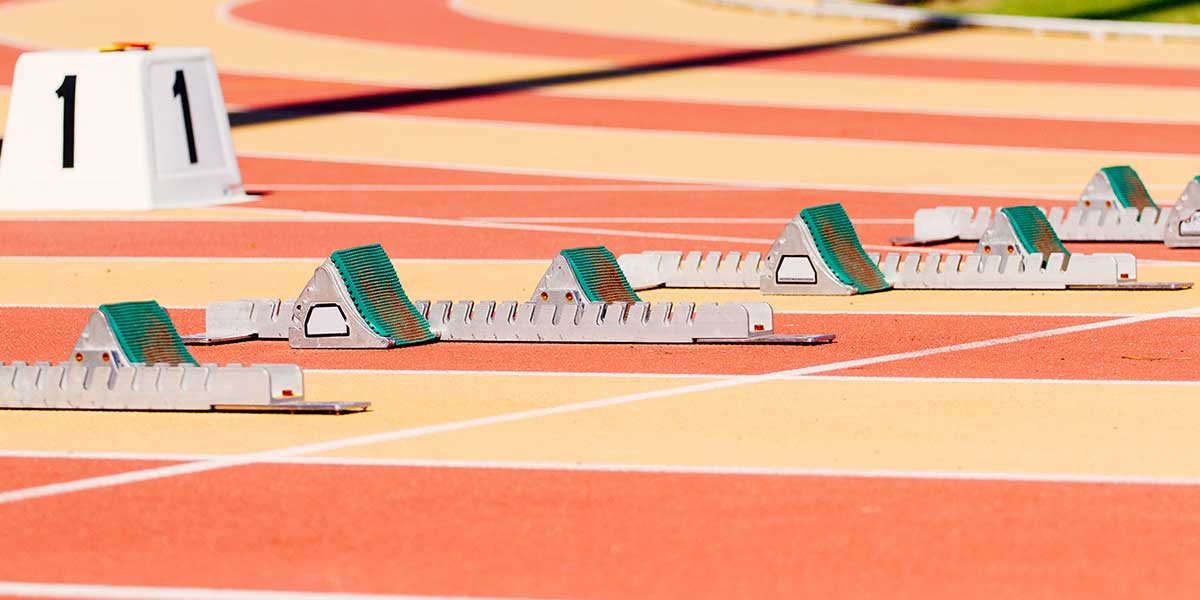 Integral Spor, one of the leading companies in its field, offers this service to its customers with determination and pride. Tartan floor has many advantages, as well.
Tartan flooring materials have aesthetic appearance.
It does not require polishing maintenance and its maintenance cost is not high.
It has high resistance to abrasion and does not cause slipping.
Tartan floors have a longer life than other floors, require much less maintenance and are less slippery than many floor coverings.
Tartan flooring materials are available in many different color options and patterns. It can be used in harmony with interior surface materials used in commercial facilities. Different color combinations and logo designs are other alternatives offered by rubber coating.
It does not cause slipping. Tartan floors prevent slipping in areas of intensive use and reduce the risk of falling in areas of intensive use, thus ensuring your walking safety in the place where rubber is laid.
Tartan floorings are designed to be resistant to use in many areas and are usually delivered to the customer with a 10-year guarantee.
The light scratches that will occur on these floors will disappear and correct themselves as you walk on them, because rubber floors have an intense color pigmentation.
Walking on tartan floors is more comfortable than walking on other floor coverings.
Rubber floors minimize noise from steps and wheeled tools.
Since the polish of tartan floors is applied inside the material, it is unnecessary to care for the surface by applying a different polish. In this way, the rubber floor does not cause expense and is much easier to maintain than other floors.
Cleaning can be done easily with automatic or manual tools.
It is environmentally-friendly. The use of rubber is positive for the protection of natural resources. Rubber flooring products are products that do not harm the environment, thanks to the high quality components used in the production of rubber products, residues are minimize.
Tartan sports flooring is especially resistant to all weather conditions. It is not affected by the sun and cold.
It is an ideal type of flooring and is preferred because its price is economical.
Usage Areas of Tartan Floor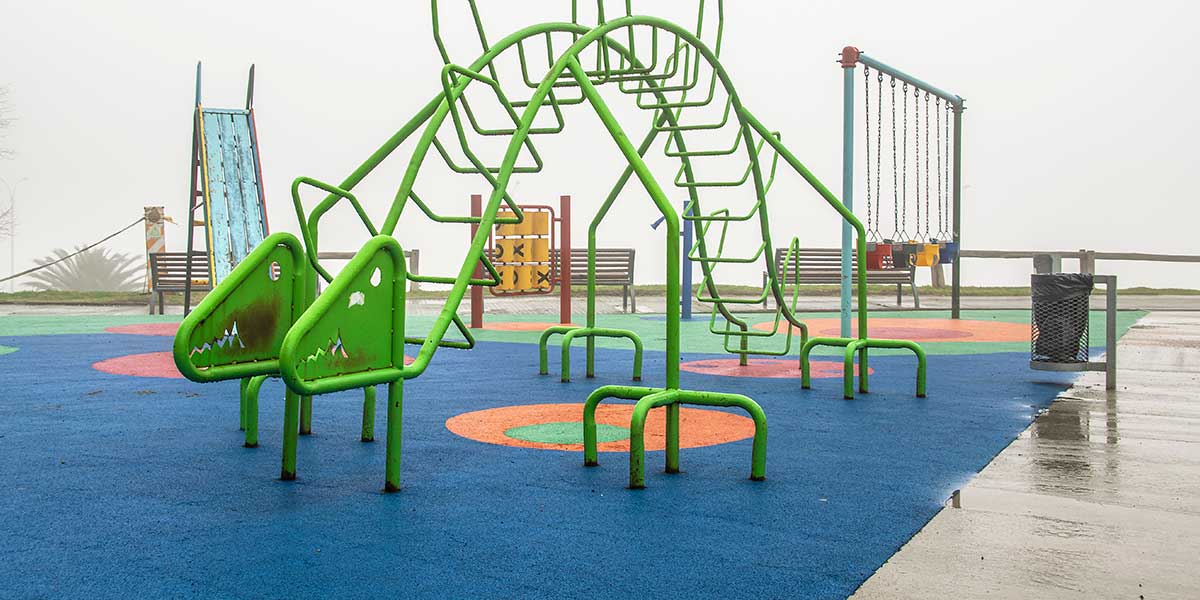 The floor we define as tartan is often used in the construction of athletics tracks. This floor made of plastic is a flooring material. As its main material, asbestos, plastic material and rubber are used. These floors are especially used on aesthetic and soft coating floors. It can be used for many fields. We may list them as follows;
Jogging paths
Children's playgrounds
Parks
Pool sides
Sports fields (Basketball, volleyball, football and tennis courts etc.)
Indoor and outdoor areas
Animal mats
Tartan Floor Construction
Tartan floor construction is not a complex process with Integral Spor. There are some important steps to be followed:
First, the appropriate area is cleaned during the construction phase, and special materials are used for cleaning.
Afterwards, 10 mm thick rubber granules are added, and the binder is mixed in certain amounts and applied to the finishes.
Sealar, which is a special filling material, is applied on this rubber layer. In this way the pores are closed.
After this application, with the careful work of our polyurethane team, it is applied to the floor in 2 stages and a thickness of 3 mm is obtained.
After the applications, EPDM material is added after it is dry.
The remaining material is cleaned.
As the last step, international drawings are made and the process is completed.
Tartan Floor Cost
Tartan runway construction cost varies according to many factors. The number of running tracks of the athletics track to be built is the first criterion in this regard. Costs can be reduced by reducing the lane and width in amateur and training fields.
Last But Not Least
It is important that you pay attention to the selection of the type required for the area to be used, while selecting tartan flooring. Finding the expertise of the vendor company will provide you with important support in this regard.
It is recommended that you include the company selection in order to get the best quality choice among the different company selections in your tartan flooring purchase. In this way, you will be able to get all the advantages of using the product. If you want to construct quality tartan floor, you may visit our website and get further information. Please do not hesitate to ask us whatever you want and wonder. We are ready to serve you the best tartan floor with our disciplined and devoted team.