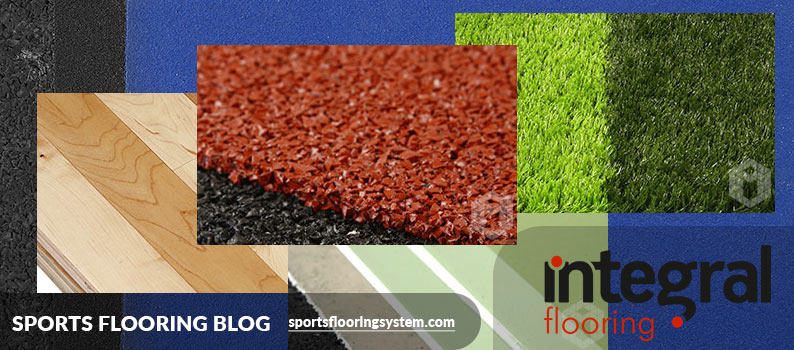 Tennis court surfaces and their characteristics: There are variety of tennis court surfaces depending on the type of the surface as well as whether the surface is in outdoor or indoor. Each surface has its own characteristics which affect the playing style of the game. The most popular tennis surfaces are acrylic, clay, hard, rubber flooring and artificial grass carpet.Integral Integrated team can install all surfaces.
Acrylic surfaces are in 5 different categories:
Category 1,2,3,4, and 5 approved by International Tennis Association. Acrylic sports surfaces are usually made of 3 layers and has high gaming performance. It is the best choice for tennis courts and multi-purpose fields. Due to non-slip surface and flexible structure, the player can easily control the ball and himself/herself.
The ITF lists acrylic surfaces as following;
Category 1 (slow)
Category 2 (medium-slow)
Category 3 (medium)
Category 4 (medium-fast)
Category 5 (fast)
Clay surfaces are most common for professional matches, such as grand slam tournaments, the Australian and US open tournaments.
Hard surfaces are usually just paint and used at public courts and public schools.
Artificial grass types are sand based types and common for multi-purpose fields so that other games can also be played on the surface such as basketball and volleyball.
Tennis Court Coating Colours
Tennis court surfaces may be in different colors, red, green, blue, orange, or mixture of these colors. You can contact Integral for any other colors.