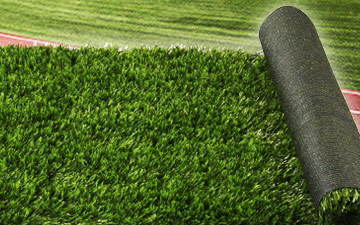 Artificial Grass Dubai Price: Dubai is trade center of Arabic countries and Middle East countries. A lot of big companies are having head quarters in Dubai in order to arrange distribution to other Arabic countries through it. People who are living in Dubai paying a lot of money and time for sport activities.
Integral is one of the companies which is making artificial grass soccer field, basketball field, multi use fields or tennis courts in Dubai. Our company have well trained experienced staff for installation of artificial grass and making other sport facilities.
Artificial Grass Manufacturer from Turkey
Our company is manufacturing artificial grass carpets in its own factory in Turkey. So We offer high quality artificial grass and competitive artificial grass Dubai prices and installation of them. We also make basketball or tennis courts from PU and acrylic raw materials.
Guaranteed Artificial Turf in Dubai
Our grasses are having different years of waranties . Soccer fields are having seven years of waranties and garden grasses are having five years of waranties. We export a lot of soccer and garden grass Dubai.
It is very common to use artificial grass for gardens in Dubai due to heavy weather conditions. We call it artificial grass Dubai. People are also calling synthetic grass as fake grass in Dubai but it is same product.
What is Artificial Grass Dubai Price?
Artificial grass Dubai price is different from one to another and the quality is the main key about the prices.